We're diving into some original Buick GNX items.
ASC Factory type parts, merchandise, and the like.
A wide variety of items here that GNX fans will probably enjoy seeing.
The emblems:
we've seen at least 3 different types of (grill/trunk) GNX emblems.
The first (we had this version), the chrome looking parts were sanded down flat.
Others had rounded surfaces (not sanded).
Then we saw some (stock GM made, but repros) that have blue colored tape on the back (instead of the original orange that was supplied).
A company called AVC (who made a replica GNX dash cluster) also created some GNX emblems. They had the letter "R" at the end of them.
Dash plaques:
There's been several versions (by different manufacturers) that have been recreated (including Kirban who reproduced a bunch of different numbers), as well as the styles made by ASC (the real, original version), and GM (who made at least 2 different types).
.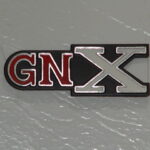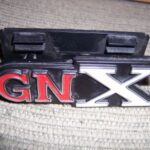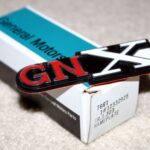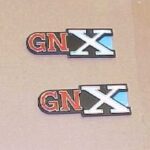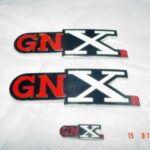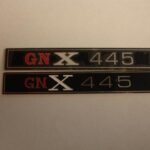 .
Boost gauge, intercooler decal, wheel, fender vent details, ASC sunroof switch, a prototype wheel center cap (which didn't end up being used on the actual car), a repro door decal, and an instrument cluster dash kit:
.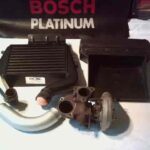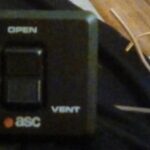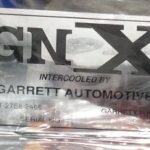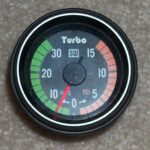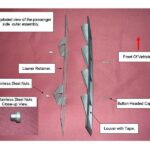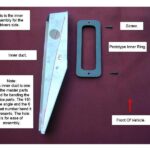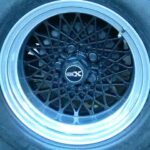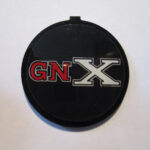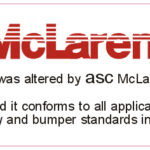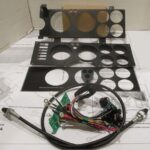 .
The rare GNX jacket, shirt, and ASC book:
.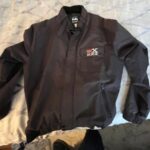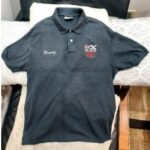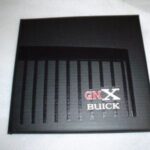 .
The owner of a GNX had his truck plastered with id references, a poster that was done for a GNX owner (copies for sale on ebay), and a custom framed piece of artwork with emblems:
.
.
Come back tomorrow and see some aftermarket stuff that was created all about the Buick GNX!
.
Here's some related Buick items if you happen to be shopping for Buick merchandise! (if you can't see them, turn off your ad blocker!)
.