This series of VHS video tapes, entitled "Curbside Chats" was created from July of 1987 up until December of 1996, and sent to the Buick car dealerships, usually every 4-6 weeks.
There were 66 total "chats" produced, and each was around 30 minutes long.
These specific tapes shown below, with host Ed Mertz, the General Manager of the Buick Motor Division, were dispersed on July and September 1987 (prime time Buick Grand National season) to all of the Buick auto dealers to give automobile salesman in the network tips and information to aid them in selling more Buick vehicles for the sales year. General Buick news and marketing info was also gone over to inform the dealerships about the current operations at BMD.
(the number one tape shown in the pics, was the very first tape ever made)
(the very last episode can be viewed in its entirety, on youtube)
We saw these listed recently on ebay, and thought they'd be an excellent addition to any Buick literature collection, since original Buick dealer merchandise of this type is usually quite rare.
.
Just FYI:
Ed Mertz joined the GM Corporation in 1960 as an Engineer and ran the Buick Motor Division from 1986 until his retirement in 1996.
In the final Curbside Chat vhs tape, Ed was retiring and he introduced his replacement, the new General Manager, Bob Coletta.
The video was filmed at the Detroit Renaissance Center, which was GM's new headquarters at the time.
.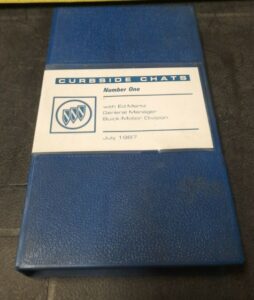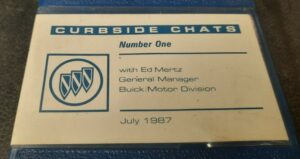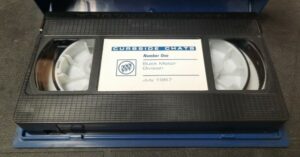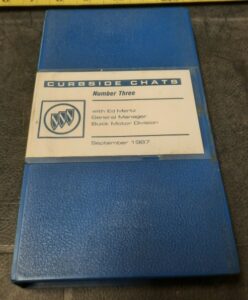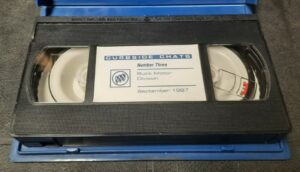 .
Here's some related Buick items if you happen to be shopping for Buick merchandise! (if you can't see them, turn off your ad blocker!)
.