Cleveland, Ohio, Saturday, July 30, 2022:
At the Pull-A-Part used auto parts junkyard, about 250 hundred cars, ALL G-body cars, gathered for the 5th annual car show put on by Classic G Body Garage.
CGBG did a fantastic job (as usual) running the event, promoting the gala, and organizing all of the things that come along with putting on a car show of this type and size. Thanks Brian Suter (CGBG owner) and Frank Hooks Jr. (Manager)!
Participants arrived from many of the nearest 5 or 6 surrounding states (and a few from even further away).
Join us here on this website for the next few days and check out all of the specific brand vehicles that attended this specialty car event!
We'll also give you all the details about the raffles, the 86 Cutlass that was given away, and lots more in the next coming days! Stay tuned!
We didn't win the car (bummer, but wait until you hear the unexpected thing that the winner did! It'll be in the Olds post tomorrow)
Making our trip worthwhile however…
We bought 10 raffle tickets ($1 each) for 3 different prizes (all Buick parts, obviously), and actually won the Buick Limited emblems (retail value about $200), donated by GbodyParts.com, how cool!
(that basically paid for the entire trip, but we had a couple other bonuses in addition to that, that we'll share in the upcoming posts!)
.
Winner of the best Buick trophy given by the CGBG, Chad, with his Buick GNX #513.
(pics below)
Today, you'll see all of the Buick Regals (plus a few others)!
(all of the other automobiles in the next 3 days)
.
SEE the other Brand G-bodies here:
5th Classic G Body Garage Show Ohio 2022 Buicks (Part 1)
5th Classic G Body Garage Show Ohio 2022 Olds (Part 2)
5th Classic G Body Garage Show Ohio 2022 Chevys (Part 3)
5th Classic G Body Garage Show Ohio 2022 Pontiacs, Misc & the giveaways (Part 4)
.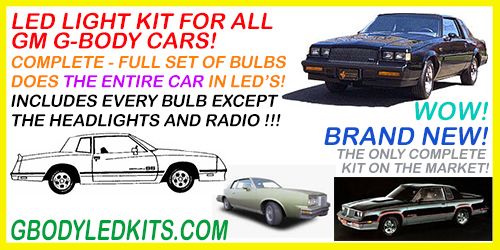 .
.
BUICK GNX #513:
.