The Grand National emblem, triple shield (AKA Tri shield, or Buick crest), and many other neat designs are available to attach to your front bumper, for use as a novelty plate.
Any of these would make a fine looking accessory to jazz up the front of your Turbo Buick (assuming your G-body Regal has the license plate mount on it).
[ there's many options for these listed on ebay! ]
.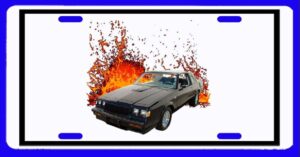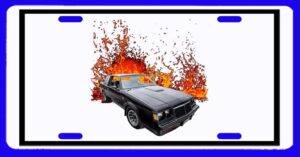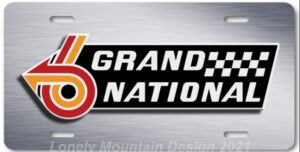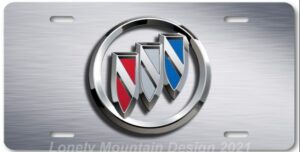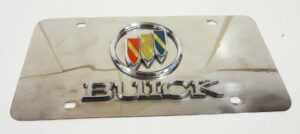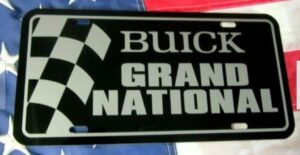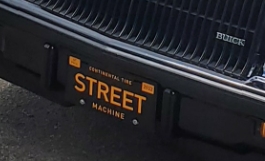 .
Here's some related Buick items if you happen to be shopping for Buick merchandise! (if you can't see them, turn off your ad blocker!)
.