Those who want to inform other car show attendees of the specific information on their Buick Grand Nationals or other Turbo Regals have created display boards and signs with the detailed info contained on them.
Car show display signs may also help participants garner more attention to their Gbodies from others, and could possibly win you more points when you're at a judged auto event.
Below we show you a few from a Buick Grand National, Buick GNX, and even one from a LeSabre Grand National!
The last pic is a custom designed model (sign and base) from a seller on ebay.
(a base with blank top sign is about $200, the one shown includes custom printed info and runs about $320)
.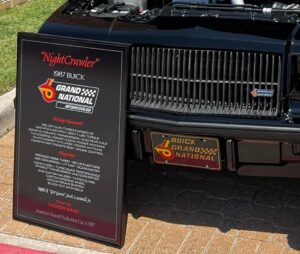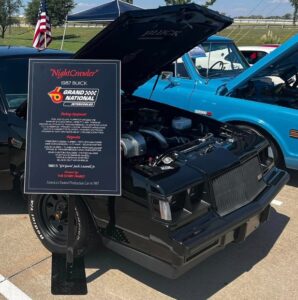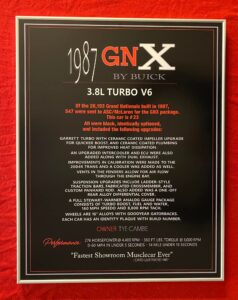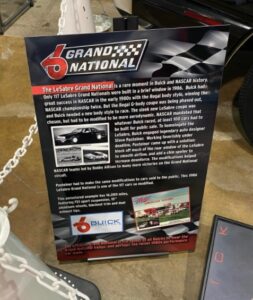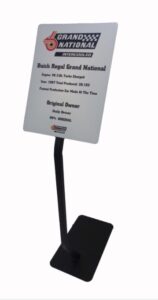 .
Here's some related Buick items if you happen to be shopping for Buick merchandise! (if you can't see them, turn off your ad blocker!)
.