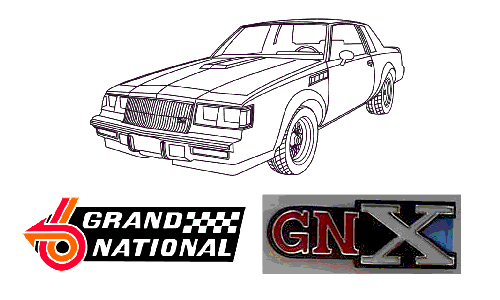 The Buick GNX was a "collector's edition" Buick Regal Grand National with several aesthetic and performance modifications.
There were 547 GNX's made by ASC.
What follows is a summary of these differences that can be found on the GNX's:
* 245/50/16 front & 255/50/16 rear tires mounted on 16×8 black "honeycomb" wheels
* fender flares on each wheel well
* functional air louvers on the front cowls
* analog instrument cluster with Stewart-Warner gauges
* auxiliary transmission cooler mounted behind the front grille
* "improved" Garrett turbo with ceramic impellers and a custom GNX cover
* "improved" intercooler with serial number
* GNX emblems (grill and trunk only)
* serialized plaque on dashboard
* ladder torque bar and panhard rod for better traction
* GNX graphic differential cover
* "improved" hydraulics in the transmission for firmer shifts
* dual exhaust from cat-back with separate mufflers for each pipe
.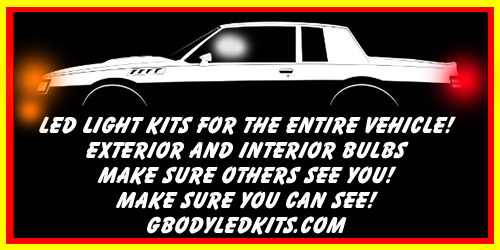 .