For those who build plastic model car kits, here's 2 other 1:24 scale stock car / NASCAR type vehicles, created by Salvinos JR Models.
These are new vehicle kits, not vintage products.
The first is Bobby Allison 1981 Buick Regal Hardee's car, MPN: RB1981C.
The second is Cale Yarborough 1982 Buick Regal Valvoline stock car, MPN: MCAB1982DA.
Available on Ebay for $29.95 + shipping (about $8.50), or check out their website:
SalvinosJRModels.com
(they offer all types of 1980s racing stock car model car kits)
[ here you can see the Richard Petty model kit made by this company ]
Buick race cars fans might want to acquire these for their collections!
.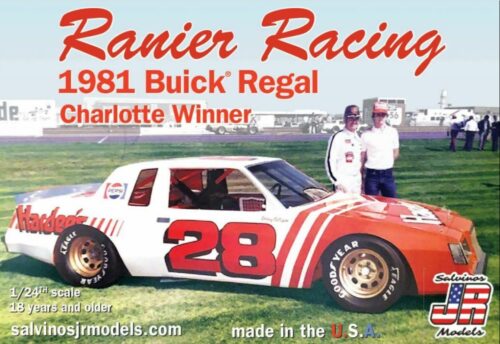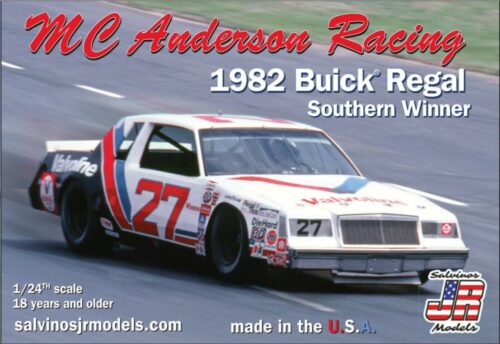 .
Here's some related Buick items if you happen to be shopping for Buick merchandise! (if you can't see them, turn off your ad blocker!)
.