Some Buick Regal owners utilize show carpets, or mats, that are placed somewhere near their vehicles when they display them at their local car shows.
The carpets also look pretty cool in a Turbo Regal garage, or man cave.
A few Buick automobile dealerships had these Buick hawk mats in their showrooms, and were acquired by collectors after their usefulness came to an end. Sizes varied from a basic 18×24 inch style to a larger 3 foot wide by 10 feet long type!
Custom aftermarket versions are most likely available if you desire one.
A simple Google search will probably provide you answers as to where to find them.
While researching, we also discovered some Turbo 6 logo shaped rugs, hand tufted creations. These were approximately 24″ in size.
These are generally for decoration or display use only, since these are really too nice to be used for what they are made for (as an actual rug for cleaning off your shoes).
.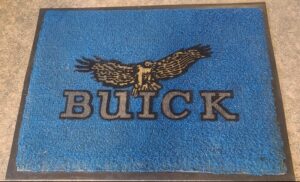 .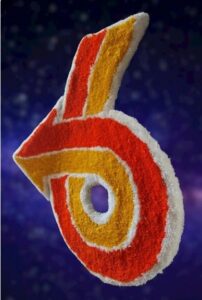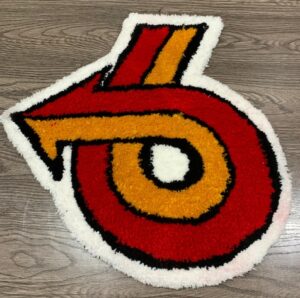 .
Here's some related Buick items if you happen to be shopping for Buick merchandise! (if you can't see them, turn off your ad blocker!)
.