The old adage "April showers bring May flowers" rang true (at least for the showers part) at this Saturday, April 29, 2023 event, held in Clinton Township, Michigan.
The weather apparently kept away a lot of the participants for this car show.
"To serve and protect great cars" is the Chase Classic Motors motto, and they're into cop cars, which is pretty obvious when you first walk into the building with their display case full of Police memorabilia.
They also have a vintage Detroit Police car in the shop.
(but they do work on other types of vehicles)
While Turbo Buicks may be our forte, we can appreciate other automotive related things.
Like the urban legend "Black Ghost" car (a 1970 Dodge Challenger R/T SE with a 426 Hemi), which was what we specifically came to see, as how often do you get to see in person a semi-rare (but rather controversial in the Mopar community) vehicle.
[you can google this vehicle if you have no idea what we're talking about]
Out front, there were a bunch of cool old cop cars lining the parking lot.
Missouri, New Mexico, along with some Michigan based autos (both marked and unmarked vehicles), and a neat looking 2012 Dodge Charger Pursuit Vehicle.
"Variety is the spice of life," or so they say, and that's exactly what we got at this car show, our first official automotive event for 2023.
Slightly disappointing because of the low turnout, but that's what you get sometimes when you attend an event like this (as opposed to an actual street "cruise" type of show).
You never know who, how many, or what type of transportation will show up.
Most of the events we attend are not far to travel to, making it worthwhile to take a chance on popping in for the possibility that something truly unique will be in attendance (like the Black Ghost in this case).
We're looking forward to an awesome 2023 car show season, so bring those hot rods you got out to these automotive events (and your car may appear in one of our event posts)!
[ find out where the local Michigan car shows are at ]
.
.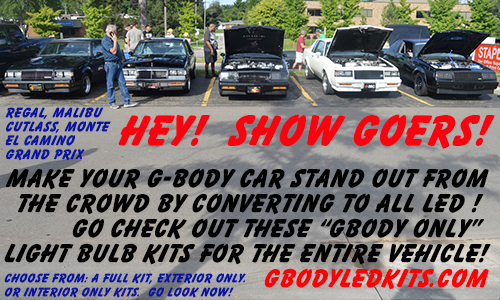 .