This is Day 4 of a 7 part series featuring the 1:24 scale vehicles produced by GMP.
Today here is the model car we are featuring:
GMP 1:24 scale Turbo Buick:
Model: 1987 Regal Turbo T white
Manufacture Production Number: 8204
Limited Edition Run of: 1500 units
Additional details:
~ Red colored floor mats to match the interior of the car, has the Turbo T logo on them.
~ A different detailed booklet than the black cars came with. Has this specific white Turbo T on the cover.
~ Production quantity was not printed on the box (unlike previous cars produced).
~ Spare tire in the trunk (just like the rest of the cars in this series).
~ Hood ornament (because it's a Regal Turbo T and not a Grand National!).
.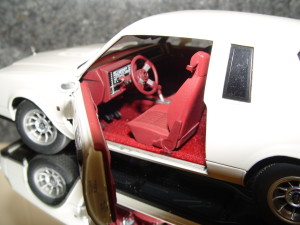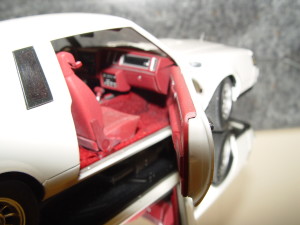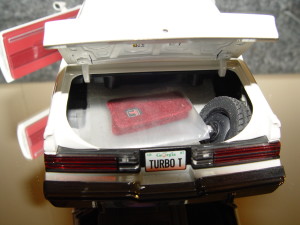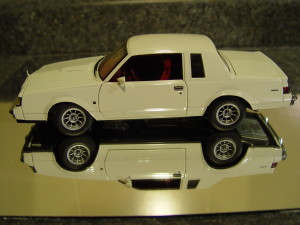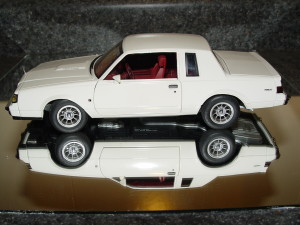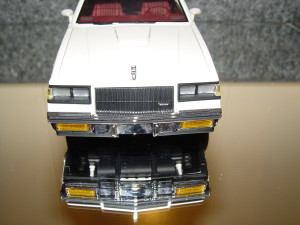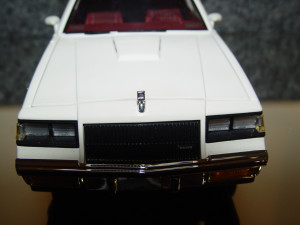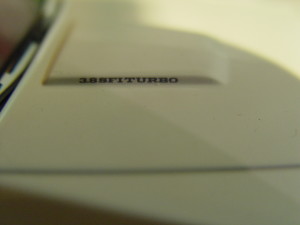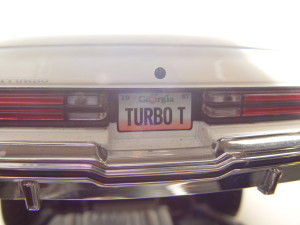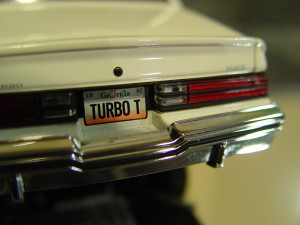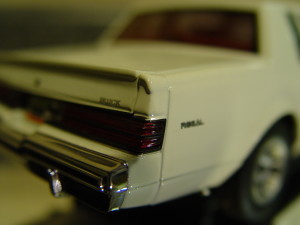 The special fold-open booklet that came with this model: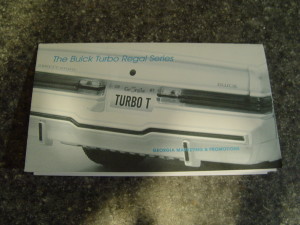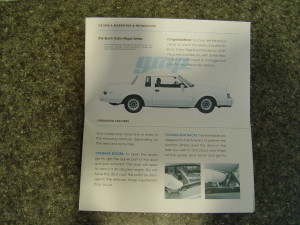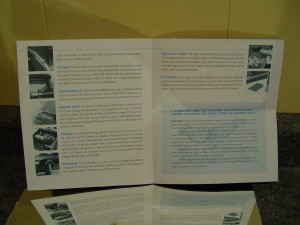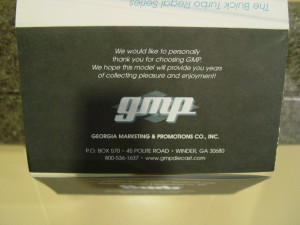 Inner & Outer Boxes: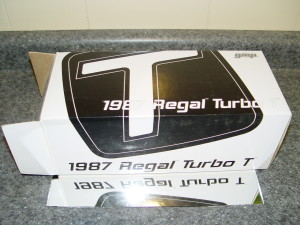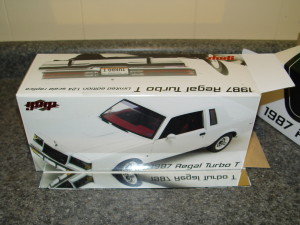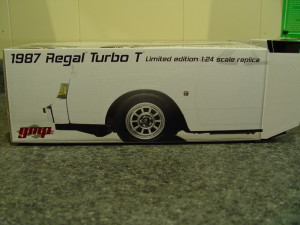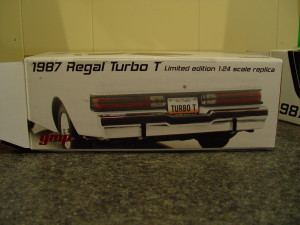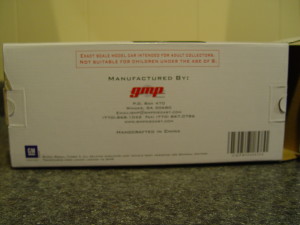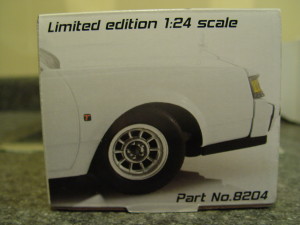 .
If you missed yesterdays post in this 7 day series: GMP 1:24 1987 Buick GNX
.