This year had lots & lots of Buick vehicles attending, more so than the past few years, according to quite a lot of people.
.
I noticed myself that more older buicks showed up (non-regal cars) than last year.
.
Have a peek at these samplings of the GS & GSX's:
.
Get your own copy of the special 2 disc – 4 hour DVD shot on location from the 2014 Buick GS Nationals! > ORDER HERE <
.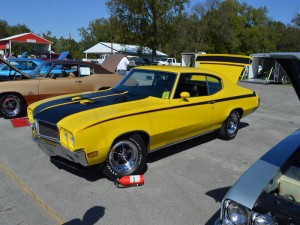 .