This down under Turbo Buick owner purchased this unique Gbody Regal already converted to RHD standards for compliance and use on Australia's roads.
The conversion was performed flawlessly, all dashboard components look correctly finished (but obviously "flipped" from the normal view we are accustomed to seeing), the steering and linkage is on the passenger side of the vehicle, with all of the accompanying parts to match that configuration.
This 28,000 mile Buick Grand National, at the time of purchase in 1998, cost just under $25,000!
Some of the more noticeable strange looking items include backwards shifter handle, and european tail lights.
.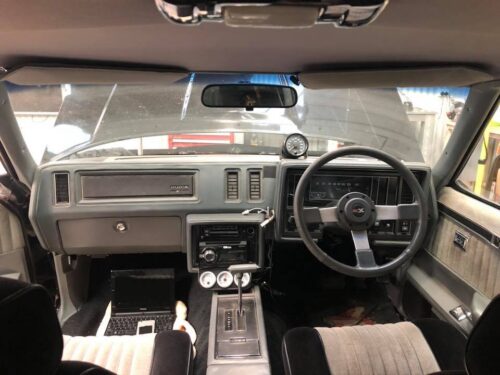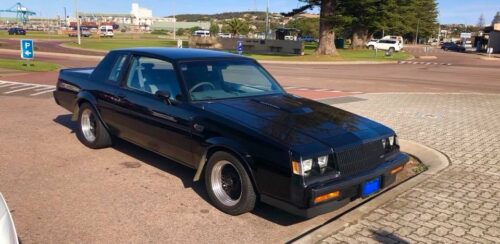 .