So you're thinking about purchasing a Buick Grand National, Turbo T, T-type, Limited, WE4, WH1, or perhaps even a Buick GNX?
There's many things to consider.
But how do you know if it's the right decision to buy a Buick Turbo Regal?
Here's a handy flowchart that will assist you!
.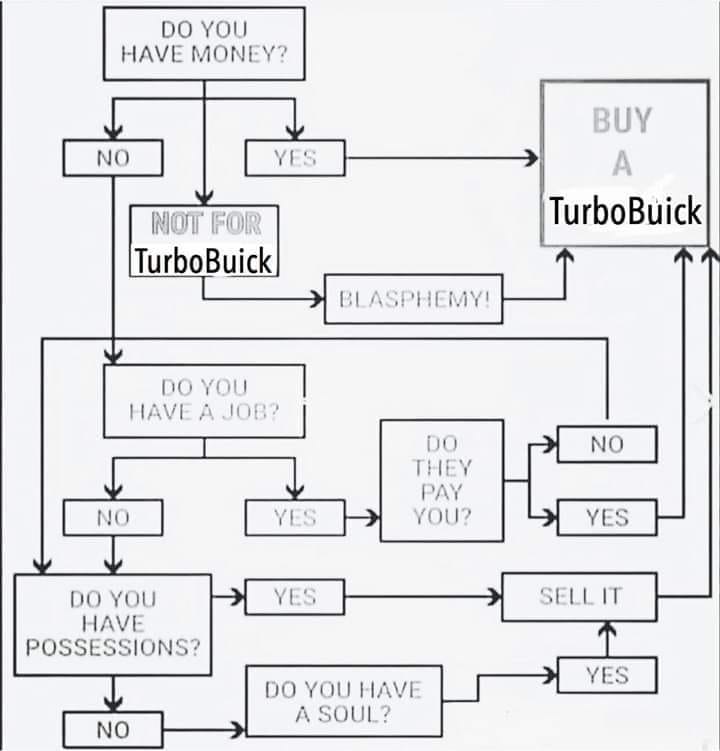 .
If you enjoyed this funny little bit, check these out:
– Reasons to own a Buick Grand National
– You Know You Drive A Buick Turbo Regal When
.