Leen Customs is a company that produces specialty art pins in the form of various automobiles. Some of the car pins they create are open editions (unlimited production), and others, such as the Buick Grand National shown here, are made as limited releases.
In conjunction with the 2022 FuelFest event (Oct 22) held in Las Vegas, NV, (at the Las Vegas Motor Speedway), Leen Customs Pin Garage (leencustoms.com) made this cool looking Buick Grand National designer pin. It's a Limited Edition creation with only 500 copies being produced.
We couldn't find exact dimensions of this pin, but there is 2 actual mounting pins on the backside, so it's at least a couple inches wide. This Gbody Regal looks like it has GNX wheels (and possibly fender vents too), along with the words "FuelFest" on the door (but it's hard to tell, we couldn't find any closeup pics of it).
The prices of these style pins vary (depending on availability), but we recently saw this one for sale on ebay for $55 shipped.
FuelFest, according to their website (fuelfest.com):
blends the enthusiast's passion for the automotive world with live musical performances, racing, and art giving fans the music festival and car show experience all at once!
FuelFest features top modified, exotic, performance built, and rare cars from all over the world. Fans and drivers can enjoy live drifting & drag racing!
A portion of the proceeds of this pin (from the original sales from Leen Customs) benefit ROWW (ROWW.org). Reach Out Worldwide, is the official fuelfest charity. ROWW is a disaster relief nonprofit founded by Paul Walker (of Fast & Furious fame).
We'd never heard of any of these companies or events until now when we saw this pin, but we think these neat looking specialty automotive pins would make a fine addition to any Turbo Buick fans pin and button collection.
.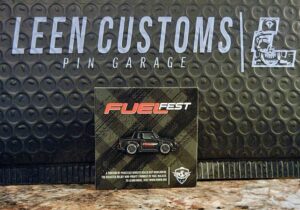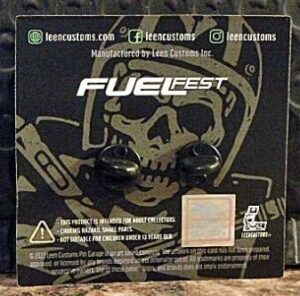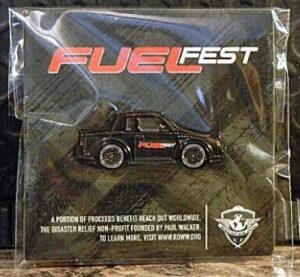 .
Here's some related Buick items if you happen to be shopping for Buick merchandise! (if you can't see them, turn off your ad blocker!)
.