Previous to the resurgence of hat / lapel pins and buttons in the 1980s & 1990s, these 1960s era style Buick stick pins were the type that you wore back then to show your loyalty to the Buick brand of GM vehicles.
Generally gold colored, most made out of brass (sometimes tin), with assorted colored fronts, and a simply attached 2″ long pin on the back.
Some of the pins had a description on the reverse "Buick Motor Car USA."
Here's a collection of the various Buick marques, Logos, vehicles and styles of vintage and antique Buick Stick Pins.
We found a bunch listed on ebay with prices about $10 and up depending on condition and rarity. Note, lots of sellers of these specific items reside outside the USA.
.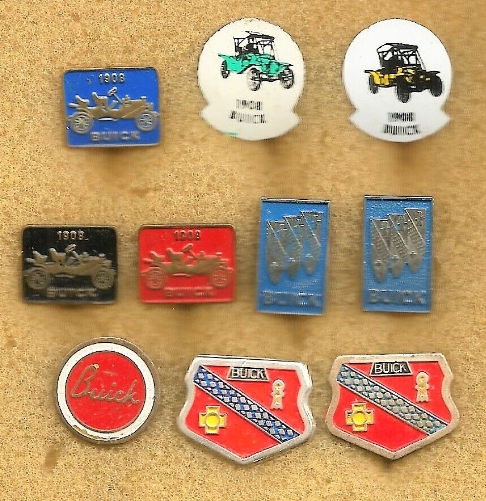 .
Here's some related Buick items if you happen to be shopping for Buick merchandise! (if you can't see them, turn off your ad blocker!)
.