Jada has added another G-body Regal to their "Bigtime Muscle" series.
According to the box, it is still named a "Buick Grand National" (lol), but features the wildly popular paint scheme of the Buick WH1 (don't you wish they'd actually get these named correctly for once?).
Part number 30528.
Featuring the diecast in 1:24 scale, with rubber tires.
It's made of diecast metal with some plastic parts.
Has a detailed interior, exterior, and engine compartment.
The dimensions are approximately 8″ long, 3″ wide, and 2.5 inches tall.
Available in a window box currently, you can add this to your Buick diecast car collection (I did 🙂 ) for about $25 shipped (recent ebay prices).
.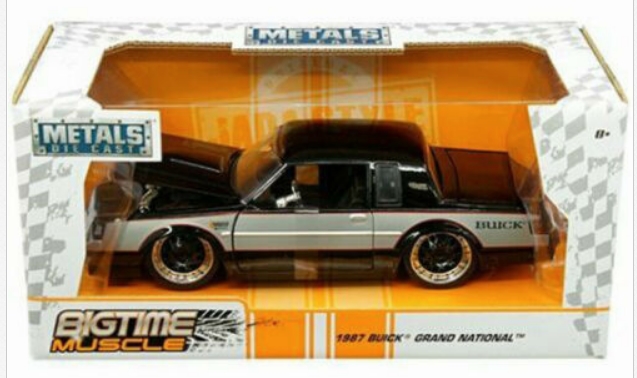 .
Here's some related Buick items if you happen to be shopping for Buick merchandise! (if you can't see them, turn off your ad blocker!)
.