The Fun Time Cruzers car club, runs this car show every Monday (4:30-7:30pm) at the Lakeside Mall in Sterling Heights MI (Schoenherr / Hall Rd).
We decided to head out there on Monday 9-21-20 and check it out.
This show was the second to last one, and the turnout was spectacular!
About 300 vehicles attended!
Car lovers must be trying to get in every show they can before the car show season ends and the weather turns nasty.
I saw some of the same hot rods from the last 2 shows I attended, but there were plenty of others that I've never seen before.
Also ran into my new buddy Greg, a fellow '87 Buick Grand National owner.
(that's his low-mile Buick GN in the first pic with the cool sign)
Check out the Vega Wagon (the last 3 pics) – it has a Buick 3.8 Liter SFI TWIN turbocharged engine in it!! — as well as a 5 speed manual (stick) transmission!
An awesome race car, rollbar and all, complete with a very nice blue metallic paint job!
A handful of other G-bodies and other Buicks were parked in the lot, along with the other 25 dozen automobiles.
I haven't been expecting these huge crowds of vintage & muscle cars at these "small" local car shows, but have been very pleasantly surprised!
Of course, they don't make up for all of the cool car cruises that were cancelled in 2020, but they are a welcome and worthy make-shift for them.
.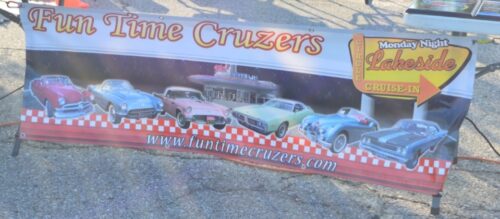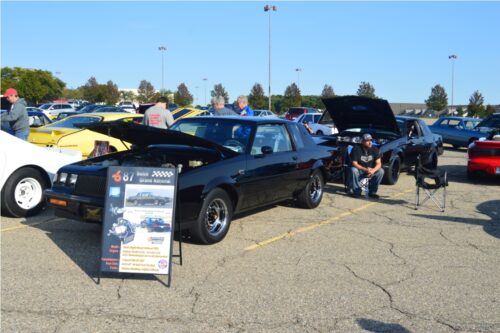 .