Model car kit builders probably already know that Monogram produced the Buick Regal from the Stock Car era of circle track racing.
Made in 1:24 scale, these plastic vehicles that you put together and paint featured drivers like Darrell Waltrip, Bobby Allison, Buddy Baker, Donnie Allison, Ron Bouchard, etc., and the cars they drove back in the early 80s (the Mountain Dew Regal, UNO, Miller High Life beer – it's "Miller Time!", Valvoline).
Many of these are still available if you're interested, and sell for less than 20 bucks! (check ebay).
.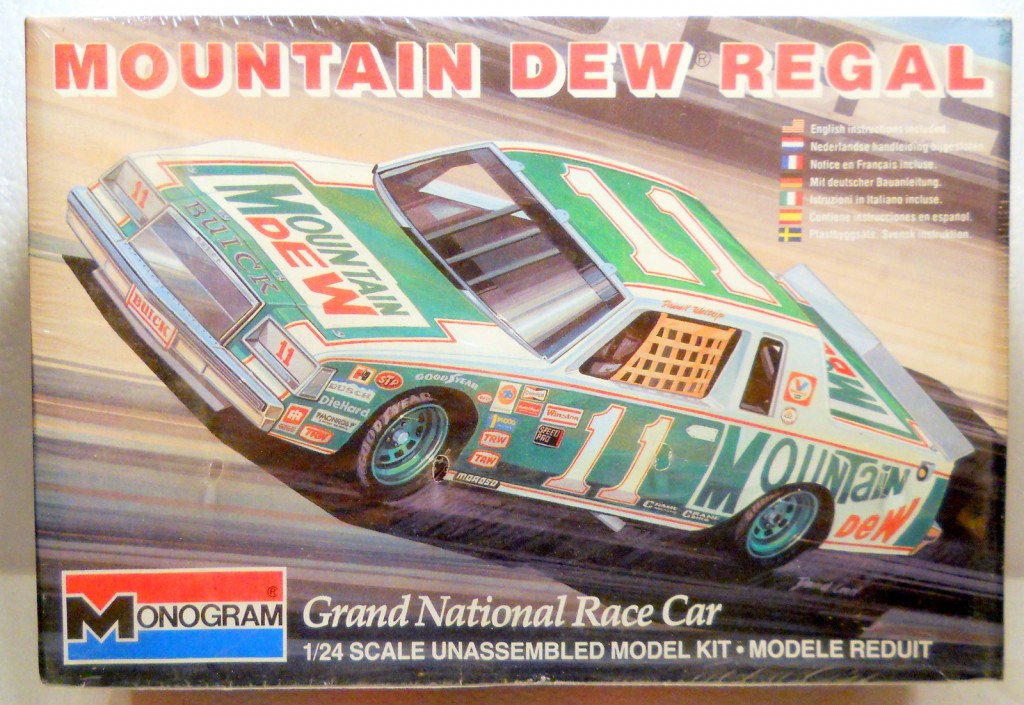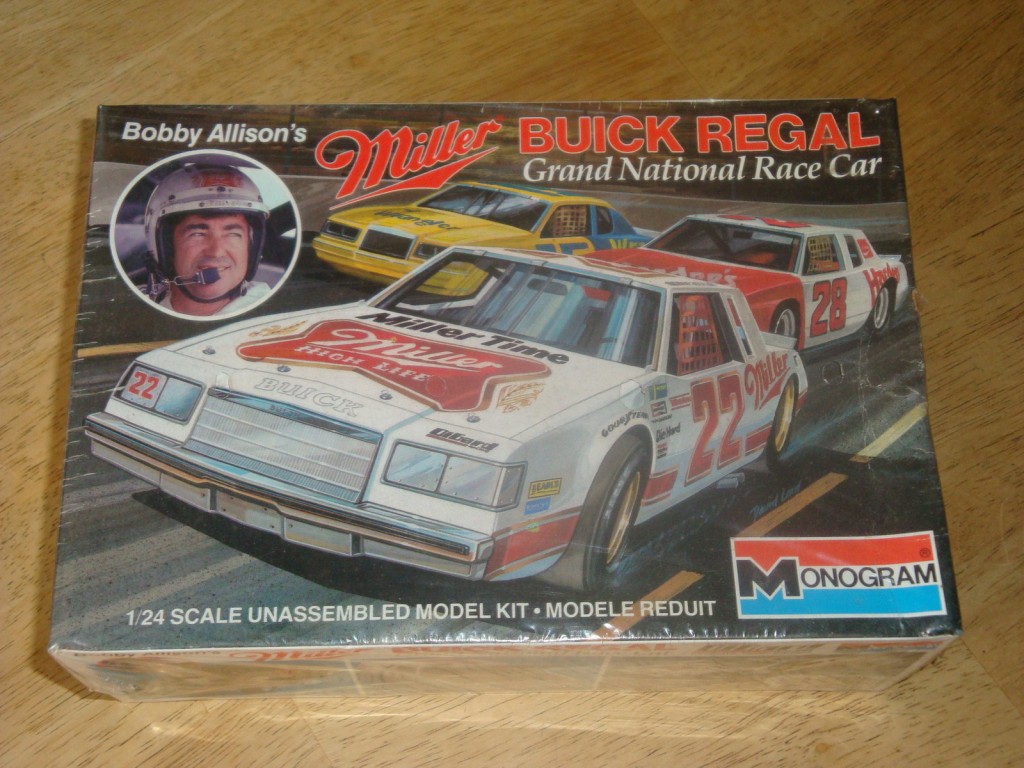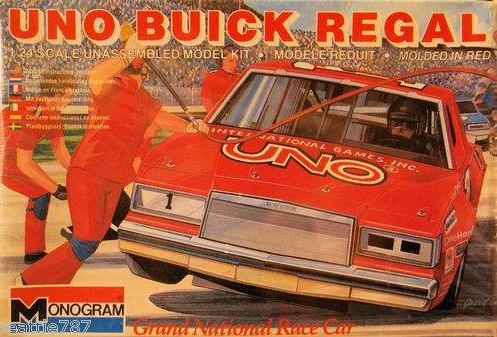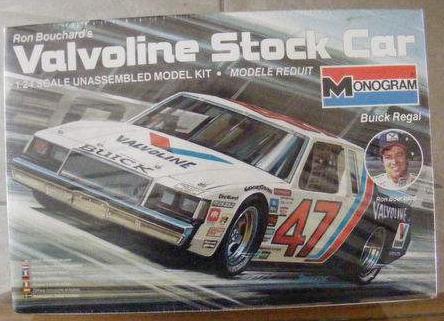 .
Here's some other items if you're shopping for Buick merch:
(if you can't see them, turn off your ad blocker!)
Buick Merchandise For Your Consideration:
.