Motor Max, taking full advantage of their Buick Regal Grand National reproduction license, came out with a series entitled "Fresh Cherries."
These 1:24 scale diecast cars, which, by the way, were the EXACT same cars as was available in their box set of Buick Regals, with the only difference being that they were inserted into these newly designed boxes.
Produced was a black Regal and a silver Buick Regal.
.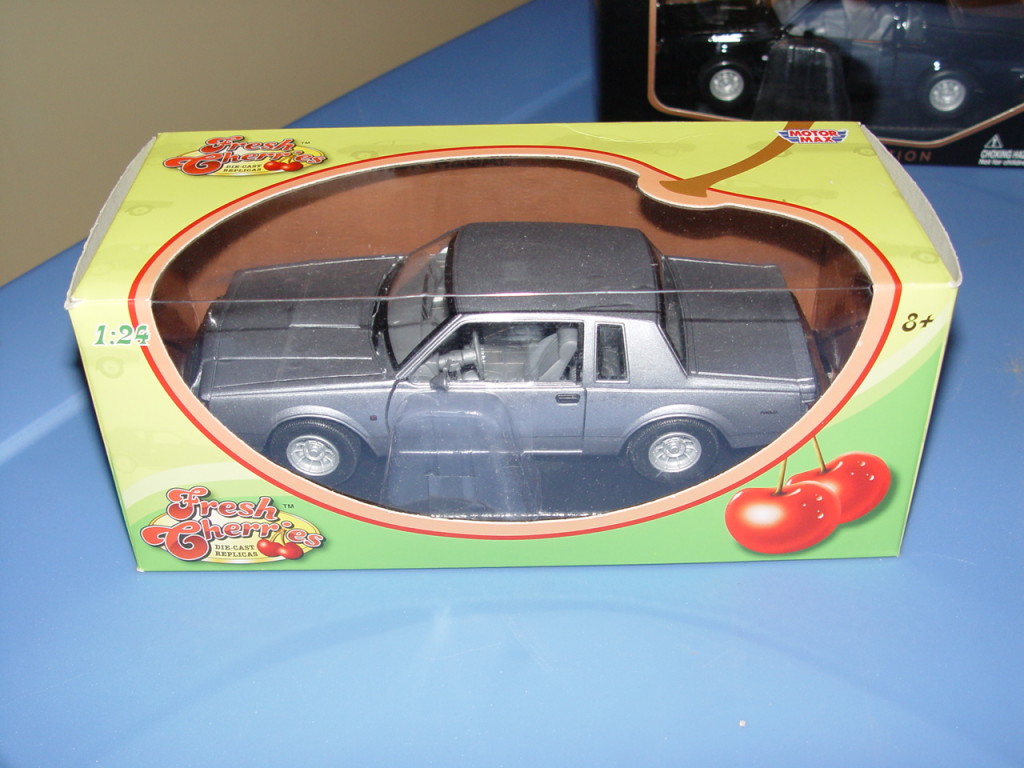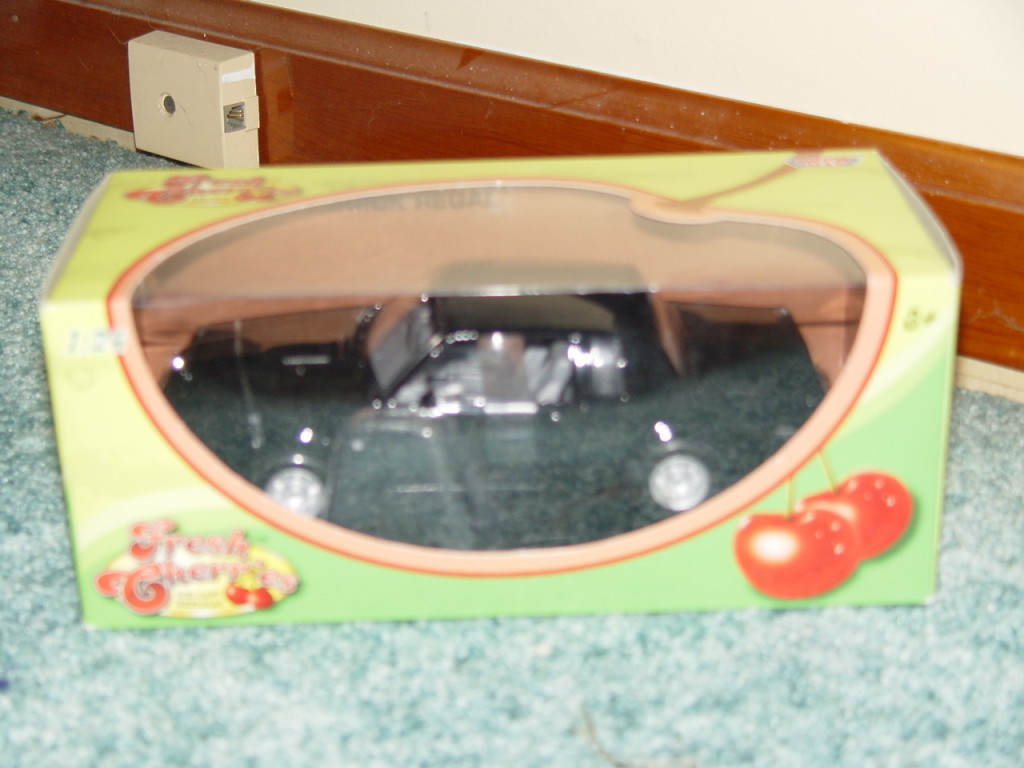 .
Here's some other items if you're shopping for Buick merch:
(if you can't see them, turn off your ad blocker!)
Buick Merchandise For Your Consideration:
.