Here's some closeup pictures of the 1987 Buick Regal that MM created.
The "Buick Grand National" diecast that Motor Max produced wasn't actually a Grand National as most people like to call it.
They were actually a Regal Turbo T, even though MM labeled them as a "Buick Regal" (other than on the license plate).
Featuring a hood ornament & chrome bumpers plus an all gray interior.
The wheels look similar to the turbo T rims, even though the holes are not cut out in these.
The decals on the trunk, fenders & hood resemble factory pieces.
Motor Max box details say:
~ precision 1:24
~ die-cast metal & plastic
~ free wheeling
~ opening doors
~ opening hood
~ opening trunk
The black one was obviously the most popular color for this Regal diecast.
However, they were also made in white, silver & blue.
I love the GMP ripoff style (Georgia) license plate!
If you have actual GMP Buick diecasts in your collection, you're probably going to be disappointed by any of these vehicles (in whichever of the many different series you obtain) produced by Motor Max, given the detail quality is non-comparative.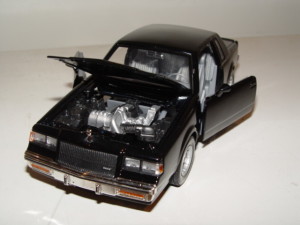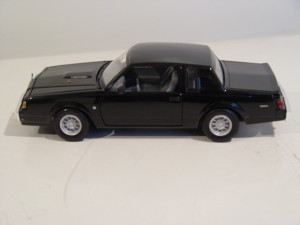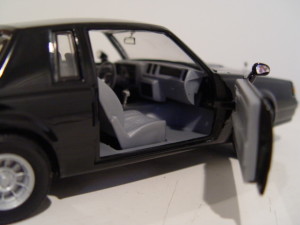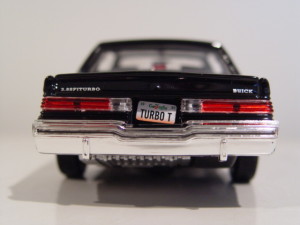 .
Here you can find all of the other: Motor Max Buick diecast
.
Here's some other items if you're shopping for Buick merch:
(if you can't see them, turn off your ad blocker!)
Here's some related Buick items if you happen to be shopping for Buick merchandise! (if you can't see them, turn off your ad blocker!)
.