Whether your OEM radiator support is rusted out, missing, has other issues, or you simply want to dress up your engine compartment, there's lots of aftermarket replacement choices available.
Here's another part that has multiple names for it.
Radiator support, radiator hold down, upper radiator cover, radiator hold down plate.
No matter what you call it, it's a fairly easy piece to replace.
The Buick Regal isn't the only G-Body that utilizes this specific part.
ALL of the other sister / brother cars (Cutlass, Monte Carlo, Grand Prix, Malibu, etc.) use it too.
This piece also fits most 1978-1988 automobiles.
That's a plus, as it's not a Buick specific item (so the availability is easier to get, not to mention the cost of said parts, unlike most Turbo Regal only items).
Some of these upper radiator covers are made from Stainless Steel (with brushed or mirror finish), others are fiberglass (black in color).
Carbon fiber versions exist, and regular ole steel metal units are also created that are painted black (or other colors).
Chrome plated, as well as billet aluminum types are out there too.
For the design, they're either formed into a stock style configuration (with the bumps, ridges and rails), or totally squared off at the top (creating a flat surface; "smooth top"). Bead rolled surfaces are another option that can be obtained.
Engraving or laser etched types of images on the top side is a popular choice, but adds to the cost.
(but we admit, they look very cool)
Prices range from $35 all the way up to $200 or more.
It all just depends on what you really want.
Most of the Buick vendors carry some kind of versions of these (GbodyParts, RJC Racing, SpoolFool, etc.).
Below are some photos of some of the radiator top support pieces we have seen.
[and if you're changing out this piece, don't forget you might need the rubber insulator pads that go between this unit and the radiator! They cost about $12 for a set of 4]
.
Come back to this website tomorrow and you'll see the version we acquired for our 1987 Buick Grand National, as well as a how to install & review of the actual product!
.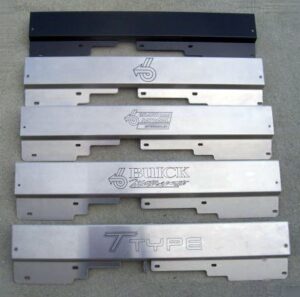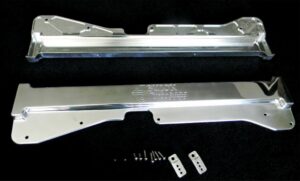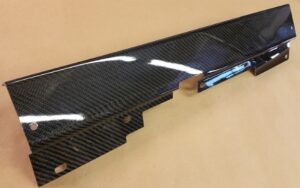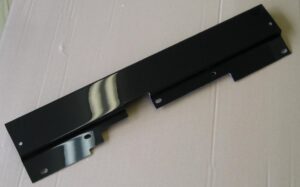 .
Here's some related Buick items if you happen to be shopping for Buick merchandise! (if you can't see them, turn off your ad blocker!)
.