Appearing at the 2022 SEMA show was not only Kevin Hart's Buick Grand National but another one as well, built by Roadster Shop.
This hard top 1987 Buick Grand National with custom made and incorporated into the body wheel flares (ala GNX style), dual hood louvers (for a breath of fresh air into the engine compartment, or exhaling the heat), uses one of Roadster Shop's Fast Track IRS chassis, sports one-off wheels (18×10.5 front; 19×12 rear!), a retro looking dash instrumentation panel along with digital infotainment center (where the radio would be), a roll bar, and a 427 inch (7 Liter) twin turbo (Precision 64/66) LS engine that puts out over 1500 horsepower! Kilduff Shifters (Hurst Lightning Rod style) control the 4L80E transmission that propel those huge 345 rear tires.
Of course, this is another build that the Buick purists will complain about, since it's more than slightly modded from what an original Buick Grand National was.
(but we like it anyways!)
.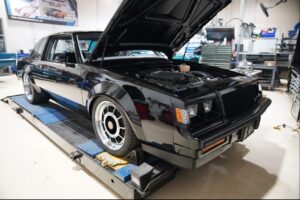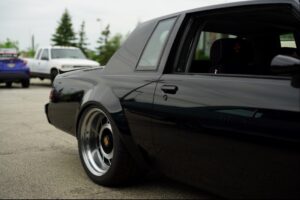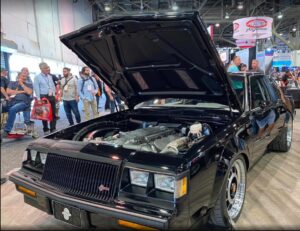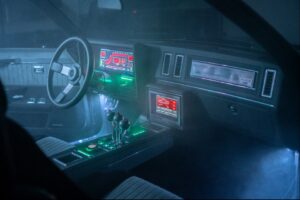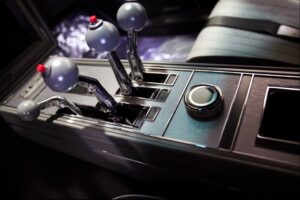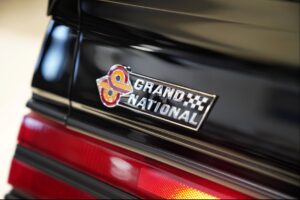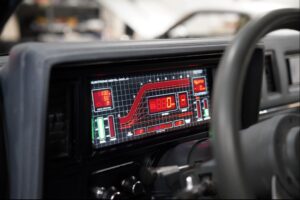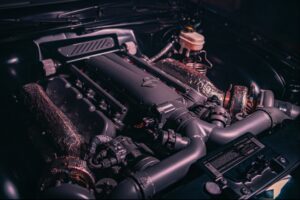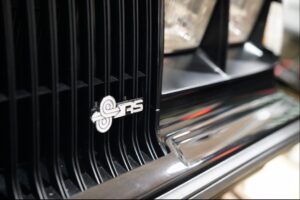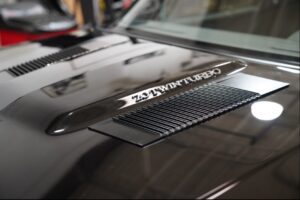 .
See more photos of the complete build (start to finish) here:
roadstershop.com/galleries/1987-grand-national/
.