Friday, June 9, 2023, Sterling Heights, MI, was where this car show took place.
The St. Jane Church Charity Cruise In is an annual event that the United Street Machine Association has run for many years.
This will be the last USMA hosted show, as Ralph Haney (the show organizer) is retiring.
Perhaps someone else, or some other group will continue this yearly gala at this spot.
(it's unclear as of yet whether the USMA itself will continue to exist or not).
There were plenty of hot rods and muscle cars (somewhere around 200 or so) that participated for this final auto extravaganza, including a handful of GM G-body vehicles, as well as a handful of GM A-body vehicles.
We've been to other USMA car shows in the past, but this is our first time (and maybe the last) at this specific venue.
We're glad we got to come and check it out before it disappears.
.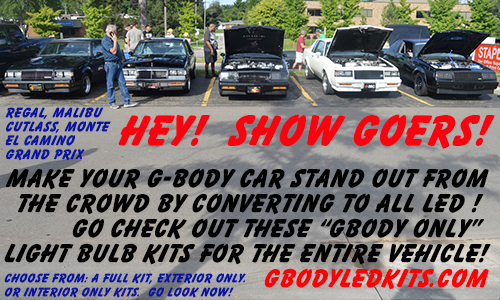 .
.