Looking like an early 1980s G-body model, this Buick Regal toy car was made by Strombecker. (but marketed under the TootsieToy label).
They resemble a Stock Car racing type vehicle.
(I'm guessing about 1982 when stock car racing was big news)
2 colors were available: yellow, and red.
Because most of these cars got played with by kids with great imaginations, the racing stickers on them usually ended up getting beat up, scratched or partially worn off, so some people just pulled them off completely.
Made of plastic, they were about 7 inches long, and did have a turbo scoop on the hood!
.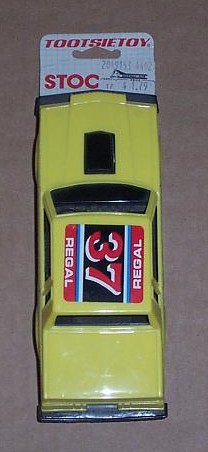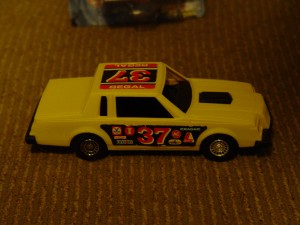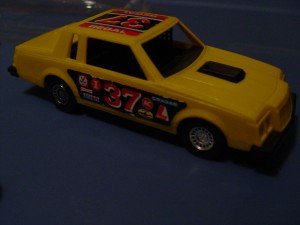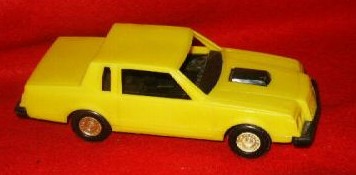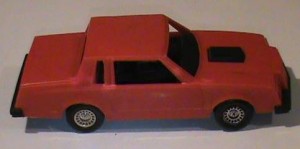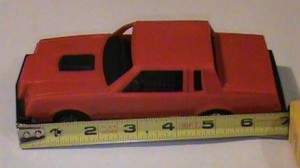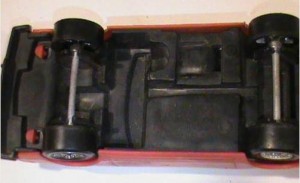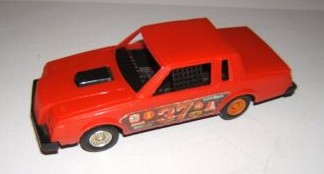 .
Here's some other items if you're shopping for Buick merch:
(if you can't see them, turn off your ad blocker!)
Buick Merchandise For Your Consideration:
.