There's nothing more fascinating to watch, then a 2 ton buick pulling a wheelie for an 1/8 of a mile!
(well, actually, there's lots of cool stuff to watch, but we won't go there…)
.
Jeff Wild's crazy Buick GS, with its screaming yellow paint, does just that. If you've never seen it in person, you truly are missing out!
.
Performed not once, not twice, but multiple times during the 2014 Buick GS Nationals at Beech Bend Raceway in Bowling Green Kentucky.
.
WHY is it crazy? 3 things come to mind:
1. accomplished in a convertible!
2. bigtime rear bumper scraping action!
3. Loooooong distances!
.
Get your own copy of the special 2 disc – 4 hour DVD shot on location from the 2014 Buick GS Nationals! > ORDER HERE <
.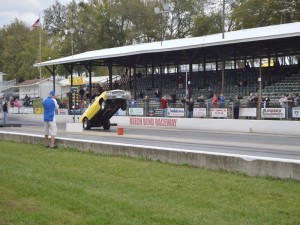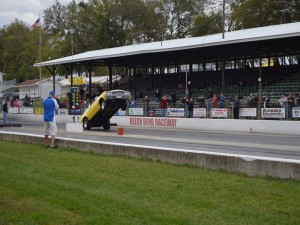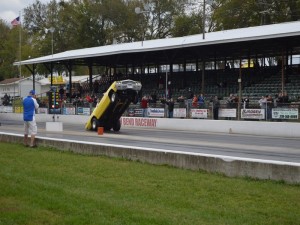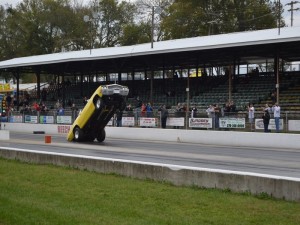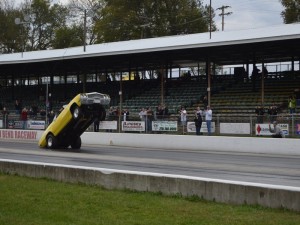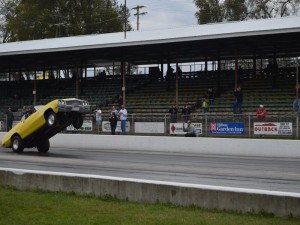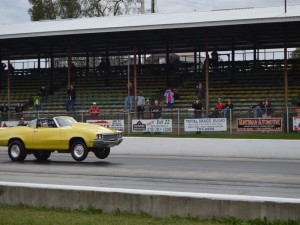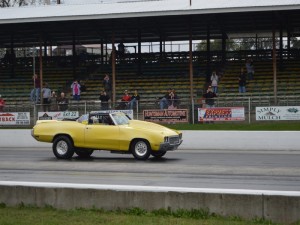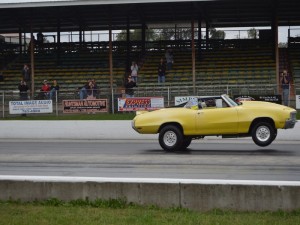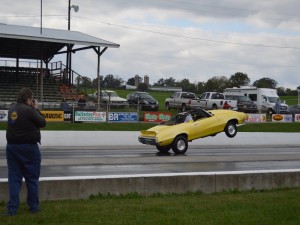 .