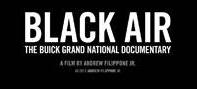 For us diehard Buick Grand National fans, the much anticipated Black Air movie is finally available for purchase!
Although they won't ship until December 11, 2012, you can put your order in right now to obtain your copy!
Just $20 for the DVD, and there's a matching 24″ x 36″ poster for $12 too!
AWESOME! go here NOW to get yours:
.