Jada Toys took their existing line of Donk Box & Bubble cars & produced 1:18 scale radio controlled versions of the 1987 Buick Regal.
These were available in weird colors like purple or orange same as the non-remote control versions.
.
(The Box & Bubble cars were "lifted" with big rims, unlike the regular DONK Buicks that just had the big rims and non-raised bodies).
.
what most collectors did with these Regal G-Body vehicles was to paint them all black, which made them a tad bit more similar to the turbo buicks we recognize!
.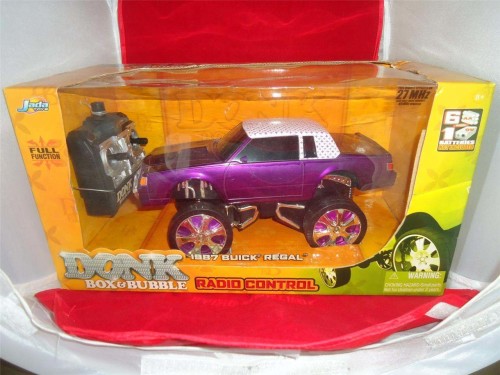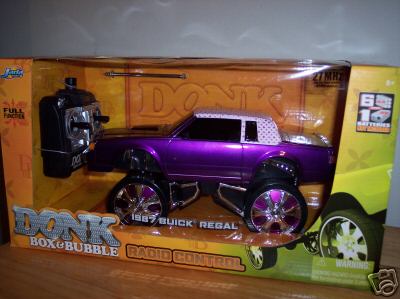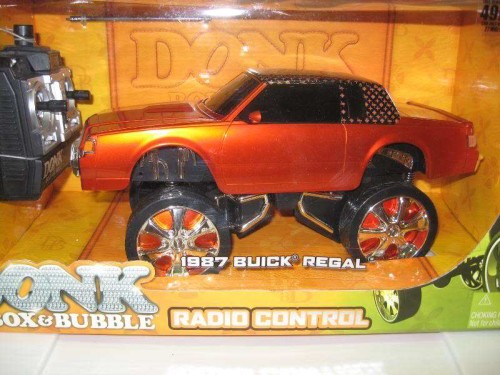 .
Here's some other items if you're shopping for Buick merch:
(if you can't see them, turn off your ad blocker!)
.