So after yesterdays post about that Buick Olympic display piece, we did some research and found other neat Buick items that were created for the 1984 Los Angeles Olympics, since Buick was a sponsor for this event.
Check out these below
(which are Buick specific items, as opposed to the literally, thousands of other Olympic merchandise that was made):
1984 Los Angeles Olympic styrofoam Buick Coffee Cups, sam the eagle poster, Buick paper plates, glassware!
.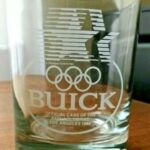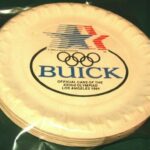 .
Here's some related Buick items if you happen to be shopping for Buick merchandise! (if you can't see them, turn off your ad blocker!)
.