Ebay is often a great source for locating rare buick literature.
This 1982 Buick Grand National Press Kit appeared on the site not to long ago.
This media kit was a specific release for only the 1982 Buick Grand National, and contained the complete story about all the details & specs for this vehicle.
Thank goodness that Buick created this popular G-body Regal, otherwise without this beginning, we would not have the Buick Grand National we have come to love!
.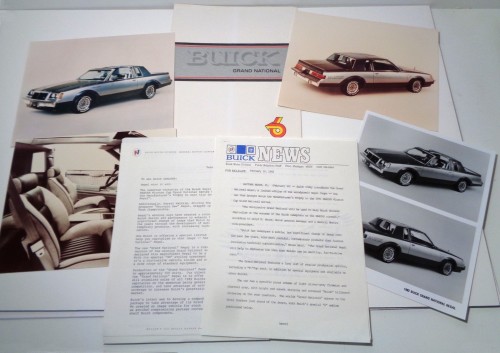 .
Here's some other items if you're shopping for Buick merch:
(if you can't see them, turn off your ad blocker!)
Buick Merchandise For Your Consideration:
.