Some of us have been "fortunate" enough to have seen up close and personal what the dash gauges inside of a 1987 Buick GNX actually look like.
Owners of these 1 of 547 performance cars get to see them more regularly.
Many Turbo Buick fans never get a chance to glance at them.
Below are all the components that make up the GNX dash gauge setup, along with a view of them inside the actual vehicle.
.
The gauges:
.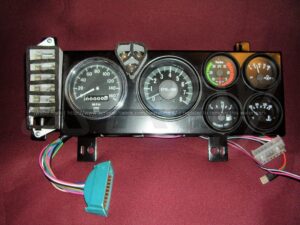 .
The back side of the gauge panel:
.
.
The custom molded bezel that sits on top of the gauges panel:
.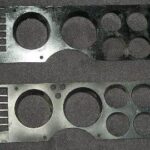 .
Here's the applique that was stuck onto the front of the bezel:
.
.
Finally, here is the view from the drivers seat of the complete instrument panel installed in the Buick GNX:
.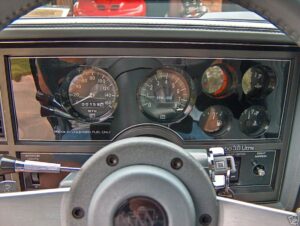 .
Here's some related Buick items if you happen to be shopping for Buick merchandise! (if you can't see them, turn off your ad blocker!)
.