Here's a coach convertibles manufacturing creation using a 1981 Buick Regal.
There were 200 of these special vehicles produced.
It has an electric top, a continental style spare tire in the rear, wire spoked 14″ wheels and hydraulics.
This lowrider also sports a very wild multiple color paint scheme.
There isn't a Turbo Regal engine in it, but it does have a hood with the bump on it!
Definitely not a car for everyone, but we thought some readers might enjoy taking a look at this G-body Regal.
(this one resides in California, where the car culture is pretty vast!)
.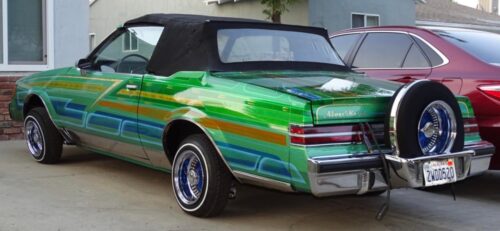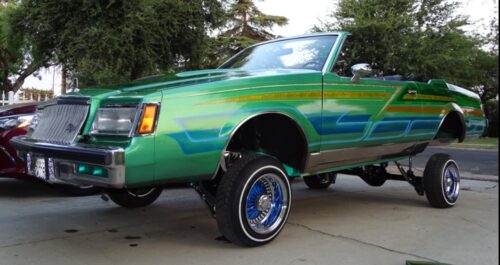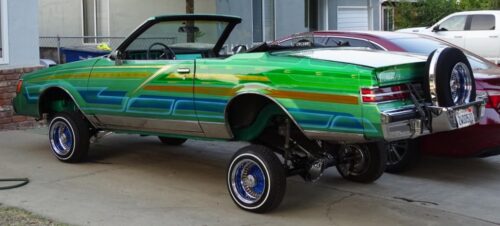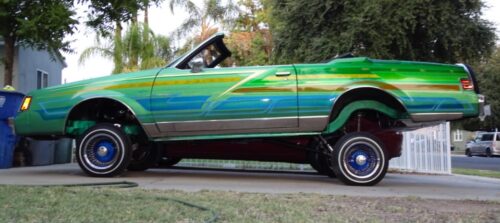 .