I love this car and will never sell it but I figured since I barely drive it I should find a way to show it to the world.
It's been gone through in and out except the paint which I will be redoing at some point.
I know most of you guys frown on the big wheels but I will have ALL of you know that I ran 11.76 in a quarter WITH these wheels on de-tuned 60hp for break in mode and only running 11 lbs of boost with my setup that is capable of 22 lbs.
This baby is HOT.
Theres nothing like a turbo Buick I've ever driven and that is why it is one of my dream cars that will be with me until the day I die.
Jon B, Spokane WA
.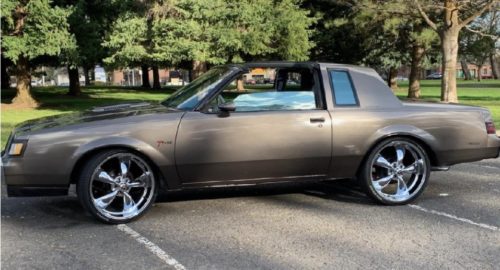 .
Do you own a Turbo Buick?
Want To SHARE your car pics with us so we can SHARE it with our readers?
DETAILS
.