Filled with Buick News (press releases) containing all of the highlights of what's new for 1987, photos of the model line for 1987 Buicks, plus some brochures detailing the specs & operations on the engines & other main systems & components for the vehicles, the 1987 Buick press kit is a noteworthy addition to your Buick literature collection since it contains a lot of information all about the 1987 Buick production lineup.
Hard to find, and usually not in mint condition since these were handed out to the media (who didn't treat them as "collector's items" but more so as only a source of information about these cars).
The 1987 version had a bronze looking cover (even though the below pic shows otherwise).
.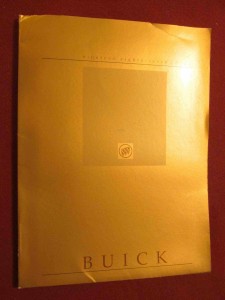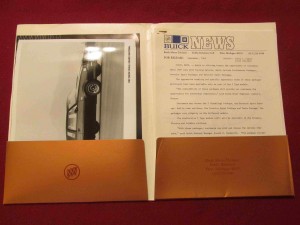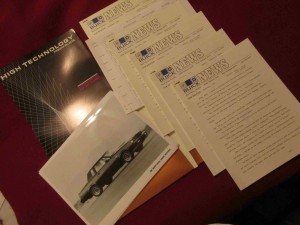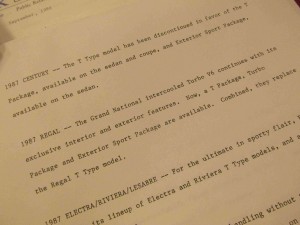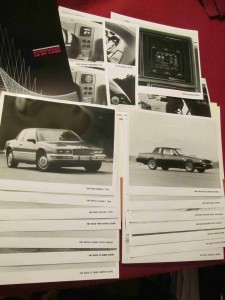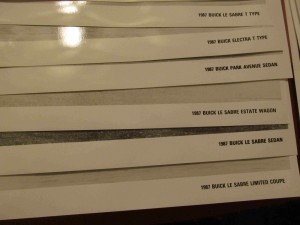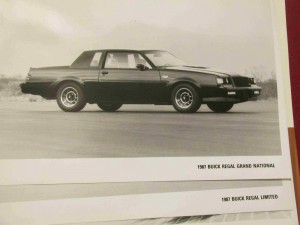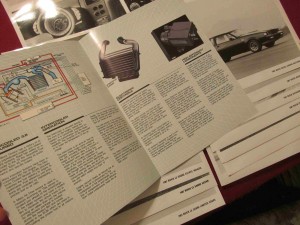 .
see other year buick press kits
.
Here's some other items if you're shopping for Buick merch:
(if you can't see them, turn off your ad blocker!)
Here's some related Buick items if you happen to be shopping for Buick merchandise! (if you can't see them, turn off your ad blocker!)
.