October 2020 welcomes another Buick Regal diecast car from Hot Wheels Premium.
Hot Wheels Car Culture Power Trip series features 5 vehicles, one of them being named a '87 Buick Regal GNX, which is #2 of the 5.
A white G-body Regal with gold wheels has real rider tires on this 1:64 scale toy car.
Not sure how they figure this is a "Buick GNX" with the wrong wheels and paint job, but it does have front fender vents! lol.
I'm sure people will buy it anyways.
.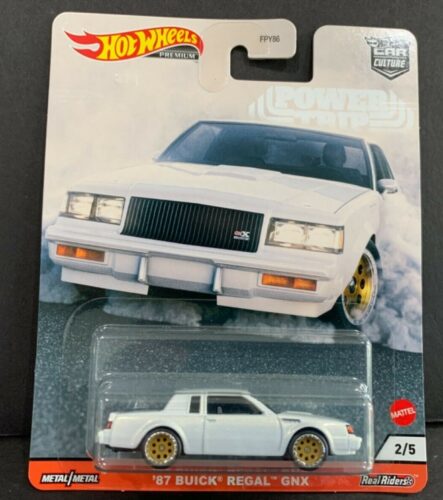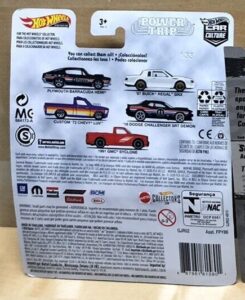 .
Here's some related Buick items if you happen to be shopping for Buick merchandise! (if you can't see them, turn off your ad blocker!)
.