June 18-21, 2020, held in Modesto CA, there was a show called the Weekend of Wheels Hot Wheel Collector Convention.
(more info about the annual show can be found here: weekendofwheels.com)
These Hot Wheels / diecast scale car type shows usually create special commemorative cars for these conventions.
The below shows you one of the 11 different vehicles produced, and it's a cool looking Buick Grand National, even if it is green in color!
It came complete with a professionally designed 2-sided card which the die cast was packaged in.
.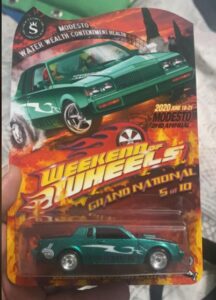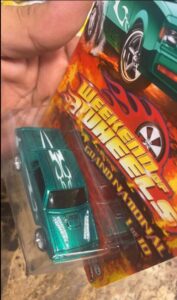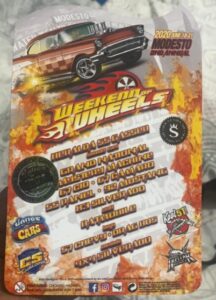 .
Here's some related Buick items if you happen to be shopping for Buick merchandise! (if you can't see them, turn off your ad blocker!)
.