Inside the Buick dealerships when these Turbo Regals were brand new, hung on the walls, were promo shots of the new Buick Regal vehicles. These signs were so potential buyers could physically see what the new G-body Regals looked like (or entice buyers of other models to consider the Regal instead).
[ these signs are for sale currently on ebay ]
.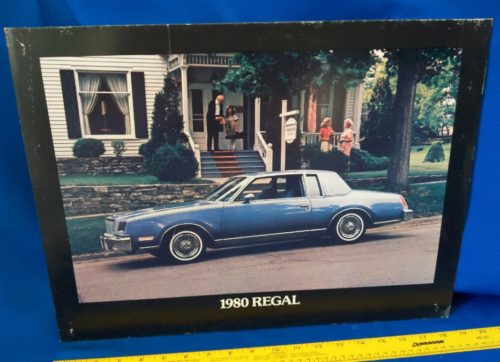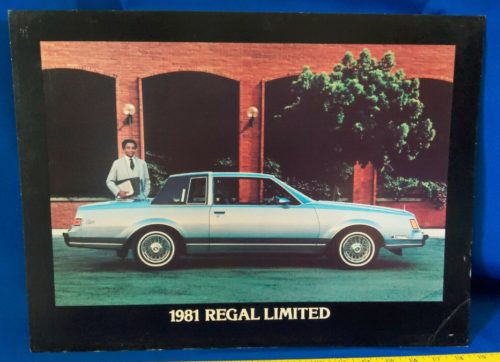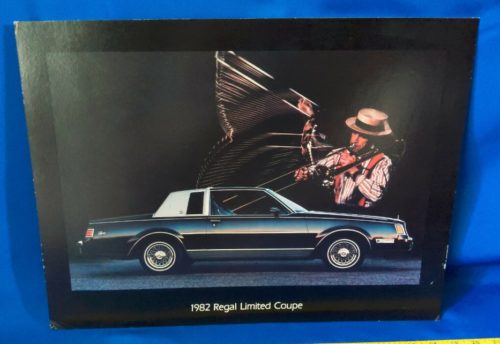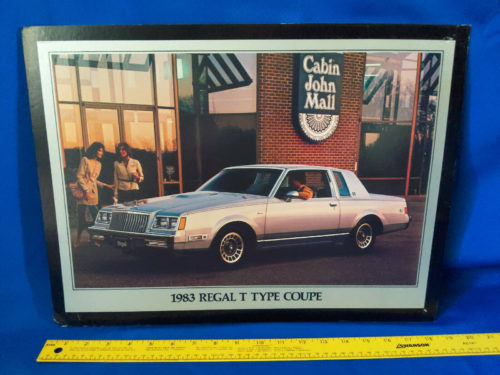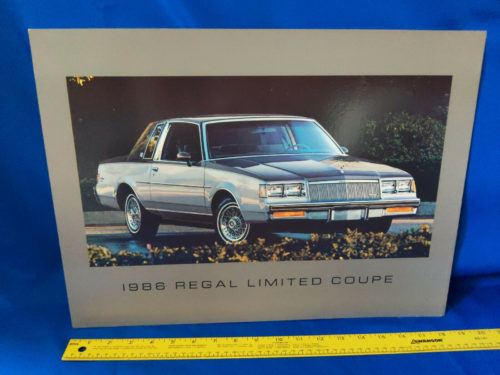 .
Here's some related Buick items if you happen to be shopping for Buick merchandise! (if you can't see them, turn off your ad blocker!)
.