Here's a neat exploded view of the trans found in the Buick Grand National, Turbo T, Buick T-type, and the Regal Limited.
If you've ever wondered what all the components of the 200R4 transmission were, then this picture should explain it all!
[ we found this online, a big thanks goes out to whoever created this! ]
.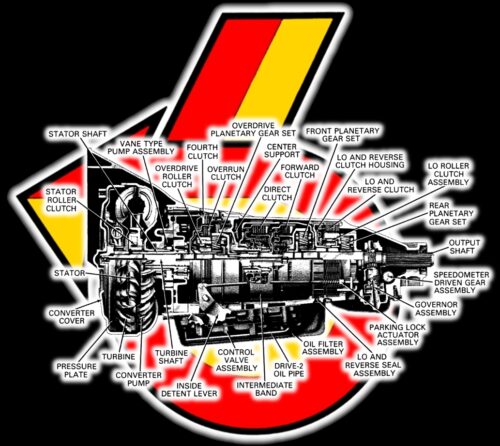 .
Here's some related Buick items if you happen to be shopping for Buick merchandise! (if you can't see them, turn off your ad blocker!)
.