Are the Turbo Buicks an American "Muscle car?"
Usually, musclecars are thought to be 1960s-1970s vehicles, so there's always a debate on this matter.
Wikipedia says:
Muscle car is a description according to Merriam-Webster Dictionary that came to use in 1966 for "a group of American-made two-door sports coupes with powerful engines designed for high-performance driving." The Britannica Dictionary describes these as "an American-made two-door sports car with a powerful engine."
During the 1980s, there really weren't any "muscle cars" made, according to most people (even the mighty Corvette wasn't all that spectacular during that era).
However, as you see the definition from the Britannica Dictionary above, that pretty much describes the experience produced from the Buick Grand National (and the other models of Turbo Regals created).
So in that mindset, here's some American Muscle T Shirts featuring the Buick Grand National!
.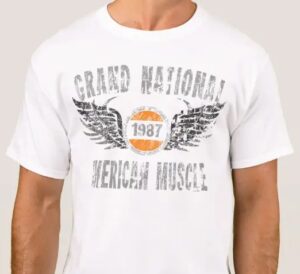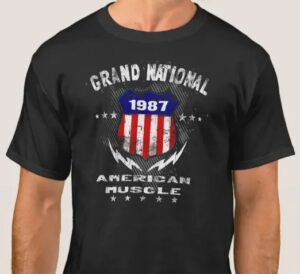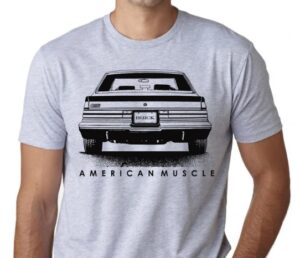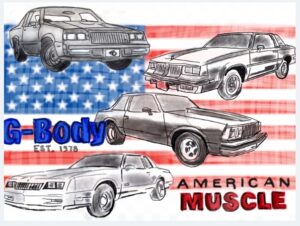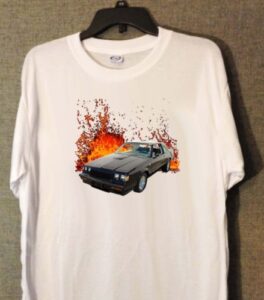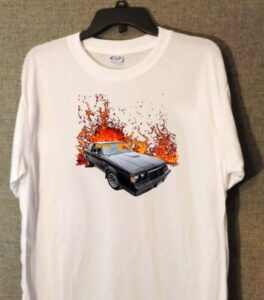 .
Here's some related Buick items if you happen to be shopping for Buick merchandise! (if you can't see them, turn off your ad blocker!)
.