Having a way cool Buick Regal Grand National clock hanging on the wall in your turbo regal garage is something that's definitely needed for the true Buick diehard!
Same goes for placing a neat Buick watch on your arm! (only because they haven't made Buick Grand National cell phones yet! yeah, yeah, we know, you can get wallpaper for cell phones, but its just not quite the same).
Here's a few of our favorite designs: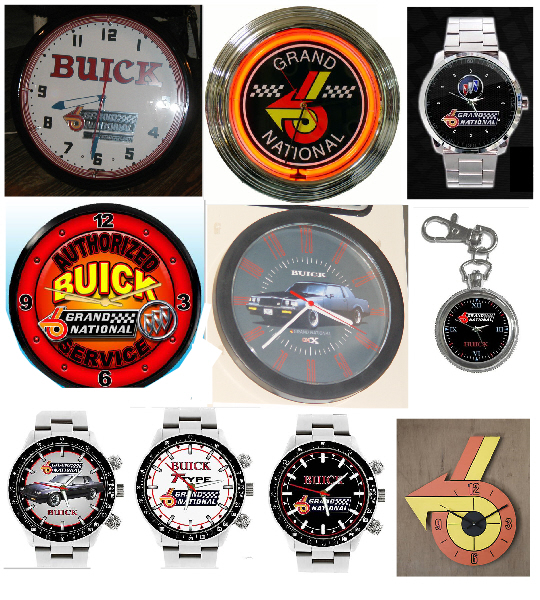 .
Here's some other items if you're shopping for Buick merch:
(if you can't see them, turn off your ad blocker!)
Buick Merchandise For Your Consideration:
.