To those who collect diecast cars, and more specifically, those who love to get them super rare prototype cars, there's a good one available right now listed on ebay (today, 1-29-21).
This 1:64 scale Buick Grand National made by Johnny Lightning, is in it's raw form, a zamac car but uncoated with the normal protective coating that's usually applied onto it (like First Shot cars have).
Pre-Production prototype vehicles are very hard to find, and harder to acquire since there's only a few created of each.
Meaning you should go to this popular online shopping venue and place a bid if collecting these are your interests!
The seller states about this G-body Regal:
RARE MINT VINTAGE Raw Pre-Production Prototype
Reviewed for approval in 1996… released as a Special Promotion
Virgin raw black interior
IMPORTANT NOTE: Remember that JL "First Shots" are NOT exactly raw diecast like this one and the other raw prototypes I sell that I got straight from the factories in China. First Shots all had a clear-coat varnish applied to the body… just like paint. They're not true "raw" Zamac like this one.
.
[update: if you were curious, this car was bid up to, and sold for $76, Feb 2021]
.
Here's what this Buick GN car looks like:
.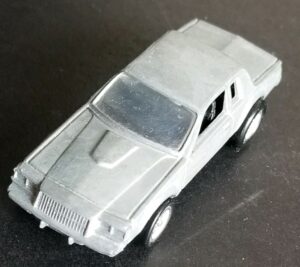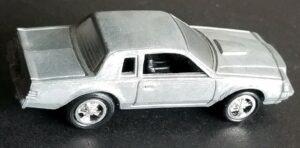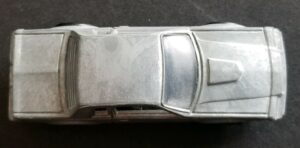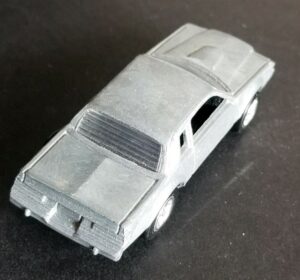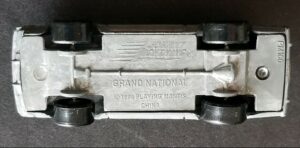 .
Here's some related Buick items if you happen to be shopping for Buick merchandise! (if you can't see them, turn off your ad blocker!)
.