Here's some t-shirts produced by a Buick parts vendor, an online forum, and a Florida Buick car club!
There's always a Buick themed shirt available in your style preference when you shop on the internet!
.
.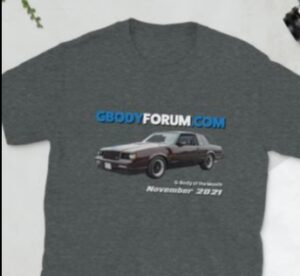 .
.
Here's some related Buick items if you happen to be shopping for Buick merchandise! (if you can't see them, turn off your ad blocker!)
.