Kudos to the local hot rodders who braved the earlier rain today and stuck it out for the annual Cruisin US 12 / Michigan Avenue event in Wayne, Michigan, on July 8, 2023.
(or perhaps everyone just waited for the sky to clear before coming out? Either way, this is usually a good show)
We definitely needed a cool down from the blazing heat we've been experiencing all this week, but a bit of a bummer it had to happen on a car cruise day.
Plenty of our favorite GM G-bodied vehicles were present (including a handful of Turbo Regals) during the 3 hours we were there (before the rain made a reappearance), as well as some older Buicks and lots of GM A-bodies.
(we're pretty sure there were other modes of transportation flowing down the road too, but our eyes naturally gaze at those mentioned)
The time we spent downtown seeing the numerous classics rolling by rivaled last years show as far as attendance goes.
.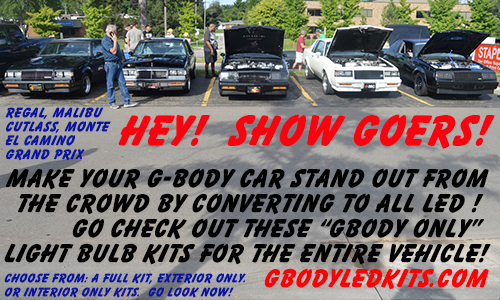 .
.