Egauges Plus is located in Ohio.
They offer an instrument cluster gauge package for the 1982-1987 Buick Regal.
Black faced, white faced, and with black or silver trim rings.
A few different styles of various sized round gauges are available, all backlit with white / red / blue colored lights.
Depending on which version you prefer, they run $700-$800 for the package.
The company says:
Designed to fit similar to the GNX style, the exclusive laminate printed CNC cut bracket bolts to the stock mounting tabs.
The printed acrylic trim with black and silver finish adds a touch of class and cleans up any ragged edges left from trimming.
(trimming of stock bezel required, see instructions).
NVU also included deadfronted (now you see it, now you don't) turn signals, hi beam and warning lamps to the panel for a clean, professional look.
Kits include matching vacuum/boost gauge to monitor the turbo.
(see more details about all of the kits here:
https://www.egaugesplus.com/82-89-buick-regal-gn-dash-gauge-direct-fit-package.html)
.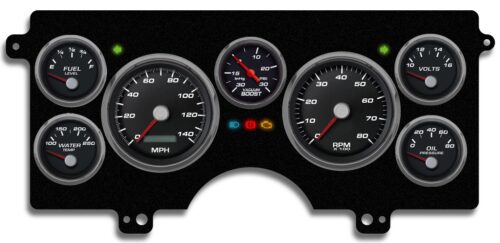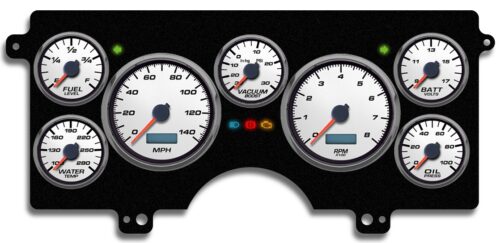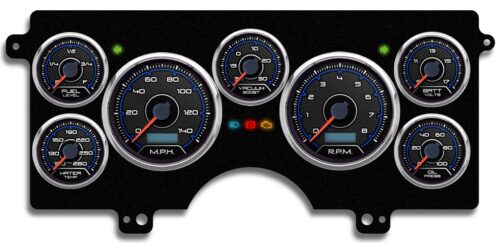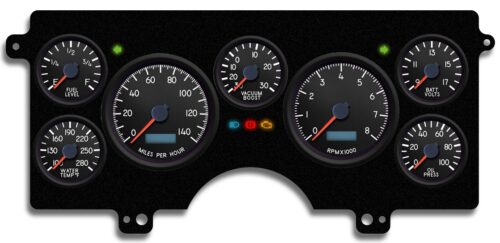 .
Note that this company sells these kits that are made by New Vintage USA INC., offering you just another choice of where you want to purchase your products from.
(and Egauges seems to be a bit cheaper in their prices than getting them from the place that actually makes them!)
.
Tomorrow we will check out the instrument cluster gauge kits directly offered from New Vintage USA INC.
(which are the same as the above, but NVU does offer a few more options than Egauges has)
.