Ertl produced these tiny 1:64 scale model kits that you put together. It didn't have many pieces, however, they were nice enough to give you an included screwdriver to assemble it all! A kind of cool addition to any Buick car collection.
They made these in 2 different style boxes; horizontal and vertical.
Then, each style had 2 different background inserts; 1 was all gray, the other was yellow and orange.
.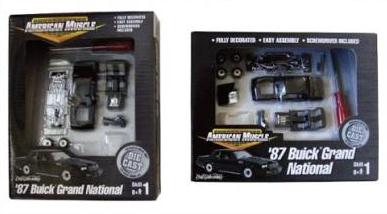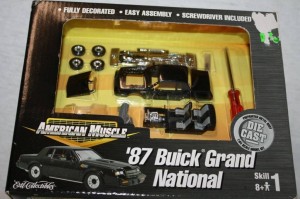 .
Here's some other items if you're shopping for Buick merch:
(if you can't see them, turn off your ad blocker!)
.