It's the season for the color changes on the leaves of the trees.
The perfect time to cruise thru Hines Drive and view nature's beauty.
They are already setting up some of the Christmas lights and decorations that they do annually throughout this route.
We attended this unofficial Hines Drive Cruise, put on by the Soul Shakers Car Club, on Sunday, October 15, 2023.
The weather is cold, and the skies were a bit cloudy.
Hence the only 1 dozen vehicles that took this cruise today.
Kind of a let down, but the drive was scenic at least!
.
The trunk or treat event (at Leon's) that was suppose to occur on Saturday was moved to Sunday due to rain. We were going to go on Saturday, but didn't get a chance to on Sunday (due to this show + Packard).
Today did this Hines Drive Cruise, then shot up to the Packard Proving Grounds Fall Open House car show, which we showed you yesterday.
There's a couple more trunk or treat / car show events before the end of this month, but as we're seeing the low car turnout at today's 2 events, we're going to assume this already marks the end of the car cruising season for 2023, as if some hot rods do actually show up for them, the participation will most likely be pretty small (unless by some miracle the weather gets in the 70s again, but that's very doubtful at this point).
.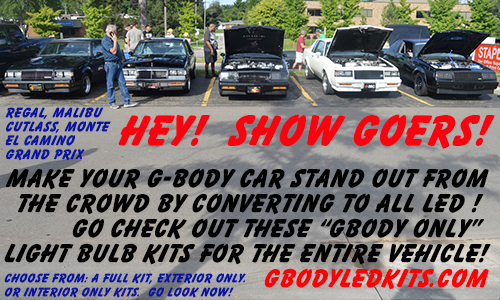 .
.