I've always heard that the AutoFest car show held in Frankenmuth Michigan was big, but never attending this event until this year, revealed just how BIG this show actually is!
BIG isn't even the word. HUGE is more like it!
Entrance to the park (car show) is $5. Upon entering, you see a gathering of a couple dozen assorted hot rods & muscle cars. Then you walk past that, and see another field of cars, then another, and another… it really seems endless! I wouldn't hesitate to say that there were way more than 2500 cars on display here this year.
I saw a handful of G-body Regals, but there were plenty of other G-body vehicles (mainly in the Monte Carlo SS & Cutlass varieties) representing.
This is truly a spectacular show! Plenty of things to see & do in Frankenmuth, other than the cars, so it's a perfect family friendly day trip. Just be prepared to walk. A lot…
After 6pm the "show" mostly shuts down, but you can catch all the cruisin & action right on the main street. Bring a chair, sit by the street, and enjoy!
Can't wait to go back next year!
.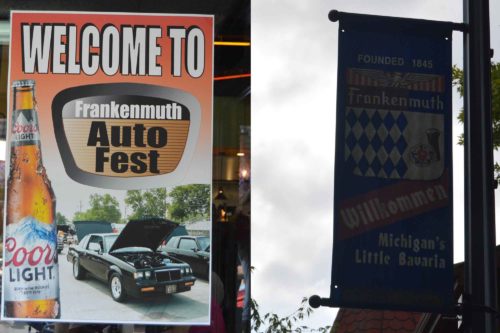 .
.
Plenty of vendors were on hand to sell you just about any type of automobilia that you might be interested in! Here's some cool Buick signs I saw!
.
.
.