When trying to track down OEM GM parts for your Buick G Body vehicle (or any other model line for that matter), it's easiest to use the Buick Parts catalog (AKA Parts & Illustration Catalog). These huge books list all of the parts including the part numbers.
The most common catalog for turbo regal owners is known as the "44W book" (which was the number of the book as labeled by Buick). It contains all of the information for 1982 – 1990 Buick cars, for the model lines of B C D E G & X.
.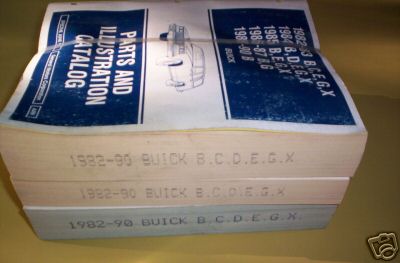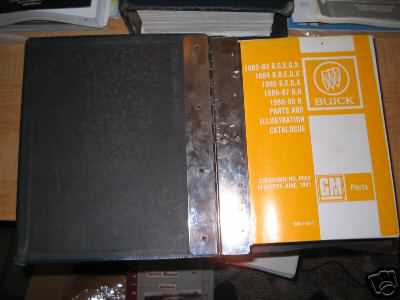 .
Here's some other items if you're shopping for Buick merch:
(if you can't see them, turn off your ad blocker!)
.