This is Day 6 of a 7 part series featuring the 1:24 scale vehicles produced by GMP.
Today here is the model car we are featuring:
GMP 1:24 scale Turbo Buick:
Model: 1986 Buick Regal T-type WH1
Manufacture Production Number: 2400208
Limited Edition Run of: 1000 units
Additional details:
~ Vehicle number (limited edition number) is embossed into gas tank with the GMP logo.
~ Grey floor mats with the T-type logo on them.
~ "Handcrafted in China."
~ This model states the production quantity on the box (1000 produced).
Extra Info:
[just FYI, when you take close up pictures of scale models, and you use a flash, not to mention it being a partially black car, every single spec of dust on the vehicle will show up in your photos! The paint on this car is not speckled!! Of course, it didn't help that I left the cars sitting out for 3 days while I finished up this series of posts!]
.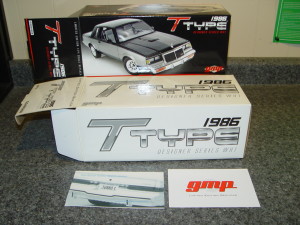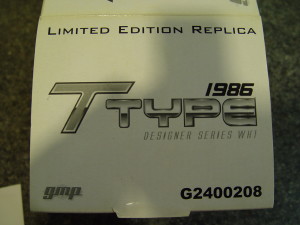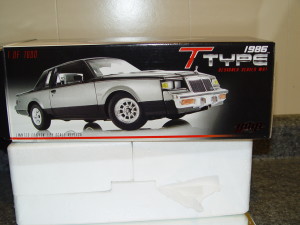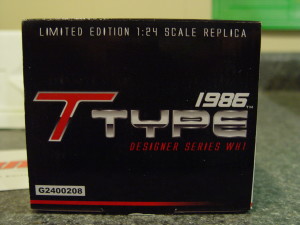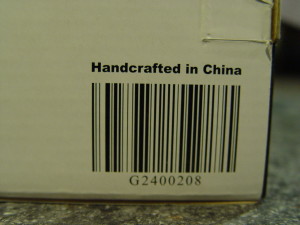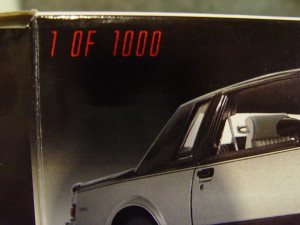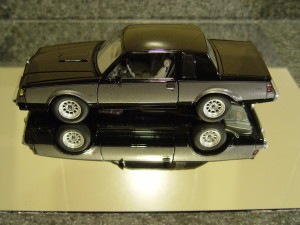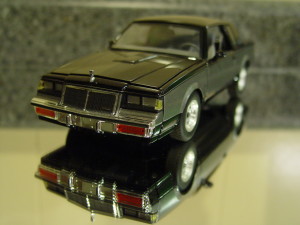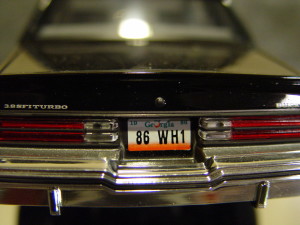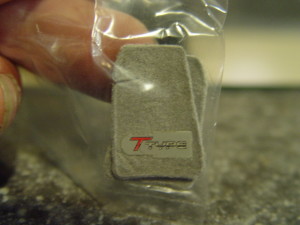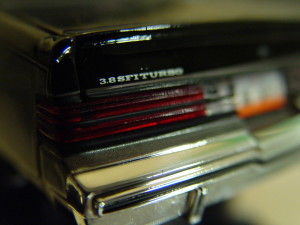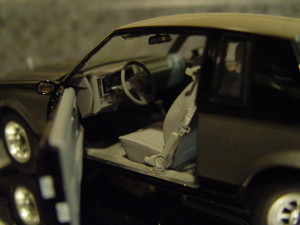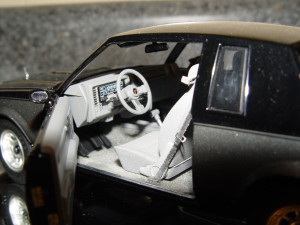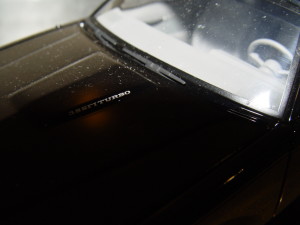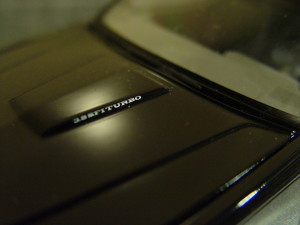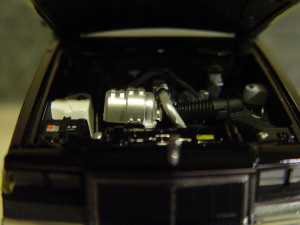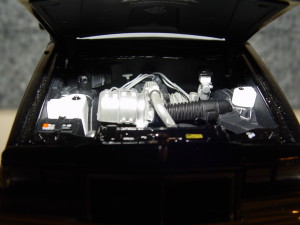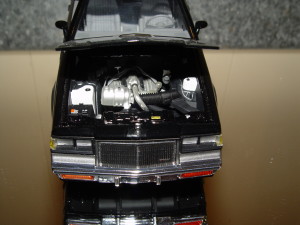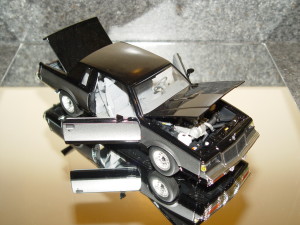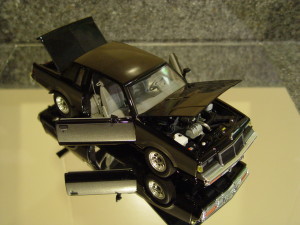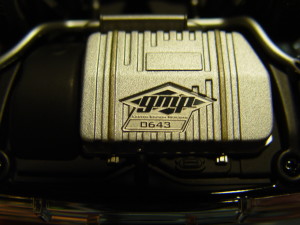 .
If you missed yesterdays post in this 7 day series: GMP 1:24 1986 Buick Regal T-type Red
.