A rare diecast car is listed for sale on ebay!
From the Turbo Buick GMP diecast series, it's the Buick GNX #8003 model to be specific.
What makes THIS specific diecast car so rare is the fact that it's numbered #001!
Yes, the first car produced!
The auction closed (Sunday December 8, 2019 at 10:10pm EST) and the bidding reached $835!
.
The ebay listing states:
GMP Epitome 1987 Buick GNX Serial #001 Diecast Model Grand National. 1:18th scale. Condition is New, though it is new and never sold from 20 years ago. There is some minor, natural deterioration.
As former owner of now defunct Epitome Exclusives, I have an extensive personal collection of very rare and very cool models. From serial number 001s and number 087s to very rare samples/prototypes. These have never been sold before. I have decided to sell this collection off, starting with what might be the most exciting production model of my collection: 1:18th scale serial #001 GNX with serial #001 window sticker and serial #001 Mike Doble signed lithograph. This set has remained in its unopened shipping box for 20+ years. I decided to open it to take these pictures and check condition. The paint has the checking flaw on the trunk, roof and hood that can affect all of them, but it's not terrible and still looks good. The picture of the model I included is of the actual car, the checking flaw just doesn't show in pics no matter how I tried. I decided to remove window sticker #001 from it's sealed envelope to check it's condition after 20 years. It is perfect. The same for the Mike Doble signed lithograph serial #001. It is excellent, with the serial #001 stamp slightly faded as they all are after 20 years. I have included pictures of the original, unopened shipping box from just before I opened it. This is the only set that serial number matches REAL GNX serial #001, which is still owned by General Motors.
I will sign and date the certificate when it is shipped. If you are bidding on this model, you likely know who I am and know that this is all legitimate.
.
The auction listing is HERE.
.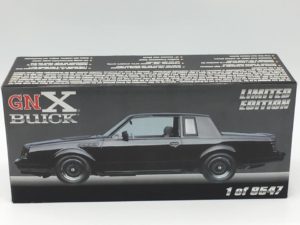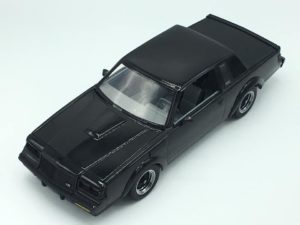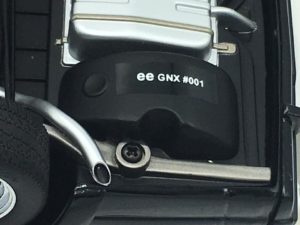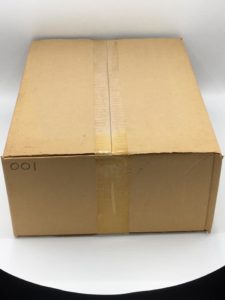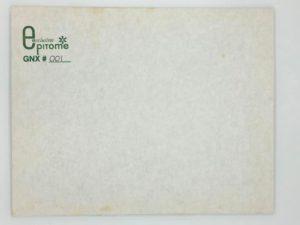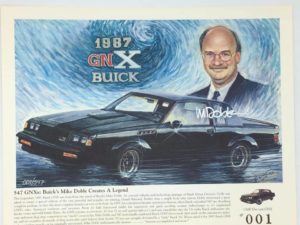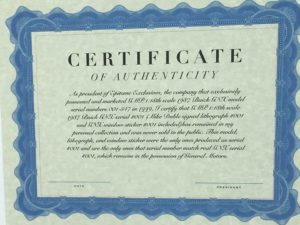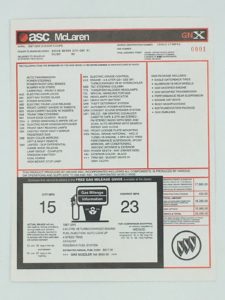 .