WHAT:
Paul Castle and the local Buick GS Club are arranging a turbo Regal seminar.
M&Ms contest, special guest who makes TR parts, special gift for all attendees!
WHEN:
June 27th, 2017
6pm – 9 pm
WHERE:
Castle Performance
220 River Street
Lemont, Illinois
DETAILS:
Paul and the local GS Club request you bring a lawn chair.
Food and drinks will be provided.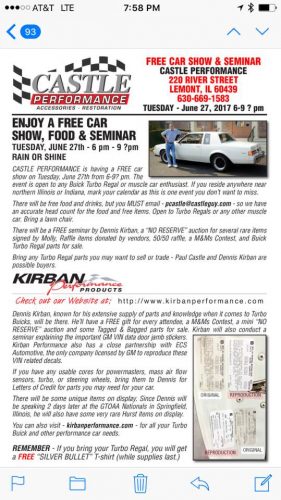 .